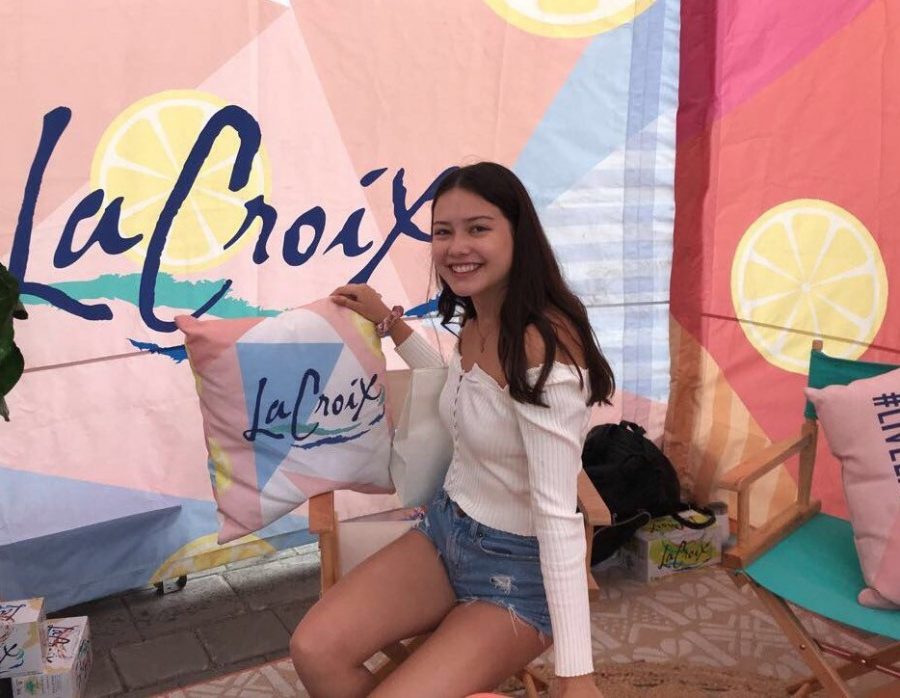 Sophie Jurion is a senior and Co Editor-in-Chief of the Seattle Prep
Panther.
She is excited to be back for her third and final year! The Jurion family includes her mom, dad, younger brother, and older sister, Mimi, who is a
Panther
staff alumna. If she is not sleeping late on the weekends, she is busy painting or hanging out with her friends and adorable dog, Wally. A fun fact about Sophie is that her she loves La Croix, chocolate chip cookie dough ice-cream and Harry Styles. Her guilty pleasure is watching too much of The Bachelor, Parks and Recreation, and The Office.
Sophie Jurion, Editor in Chief
May 21, 2020

How Hollywood Portrays High School vs. Reality

(Story)

Mar 21, 2020

Critical Blood Shortage Amid Covid-19 Outbreak

(Story)

Mar 17, 2020

Timeline: COVID-19 Concerns Halt Seattle Prep

(Story)

Oct 09, 2019

The College Board Monopoly: Capitalizing the Stress of High School Students

(Story)

Aug 27, 2019

Meet the 2019-2020 New Faculty and Staff

(Story)

Jun 03, 2019
Dec 06, 2018

Stress Management Group Forms to Aid Students

(Story)

Oct 18, 2018

Sherlock Takes Center Stage

(Story)

Sep 25, 2018

The AP Studio Art Students Show Great Promise for the Future

(Story)

May 17, 2018

Arts Week Showcases Student Visual and Performance Art

(Story)

Mar 07, 2018

Olympic Week 2018

(Story)

Mar 01, 2018

Prep Students Glow Hard or Glow Home After Finals!

(Story)

Dec 13, 2017

Students Reflect on 2018 Resolutions

(Story)

Oct 31, 2017

Prep Fashionistas Share Trendy Advice

(Story)