Prep Students Glow Hard or Glow Home After Finals!
Hang on for a minute...we're trying to find some more stories you might like.
After weeks of preparation and hard work for finals, Prep students made the Glow Dance a night to remember! The Glow Dance was Thursday, January 18 in the gym and doors open at 7pm and is over at 9pm. Students dressed up in bright colored tops, such as pink, yellow, orange, or red. Groups of friends dressed in matching white tennis skirts, glow eye-glasses, reflective socks, and glow stick necklaces. Students were all decked out in attire that would glow in the Ultraviolet UV black light creating a fun and exciting atmosphere!
Mr. Stearns, the dean of students, describes the preparation for ASB to decorate the gym before the Glow Dance, "we order lots of glow in the dark products and the Freshmen/Peer mentors use lots of neon markers and paint to decorate shirts before the dance."
Mr. Stearns explains the difference between the preparation of formal and informal dances, "the hardest dance to prepare for are formal dances because we also have the photographers in multiple locations in addition to the dance in the gym. In addition, everyone is usually most excited about informal dances and it is always very well attended."
Libby Messner '20 states, "Informal dances are great way for freshman to make new friends and build school spirit. I love the casual vibe. Also, you just get to dance, dance, dance!"
Freshman showed up at 6:30pm in the commons to meet their peer mentor and friends from the class of 2020 to decorate white t-shirts with glow markers. Sophia King '21 says with excitement, "decorating t-shirts was my favorite part about the Glow Dance. Also, the peer mentors really welcomed me and made the dance lots of fun!" The Glow Dance was an amazing experience for the start of the 2018 New Year!

About the Writer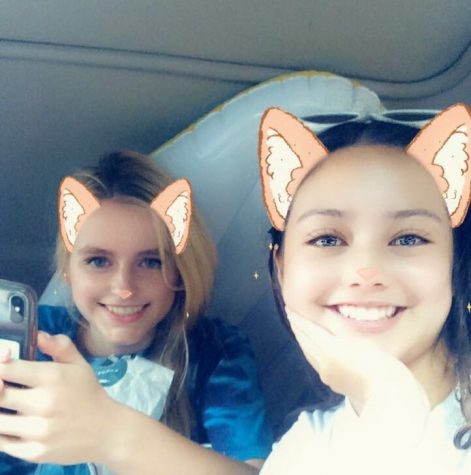 Sophie Jurion, Staff Writer
Sophie Jurion is a junior at Seattle Prep and has been a member of the Panther staff since her sophomore year. The Jurion family includes her mom, dad,...