Arts Week Showcases Student Visual and Performance Art
Arts Week at Seattle Prep was an exciting time for students who are eager to express their creative juices, share their artistry, and tap into undiscovered talent.
On Monday, the Art Gallery opened in the Commons, and the Spring Choir Concert sings the playlist from the
romance musical, LaLa Land. On Thursday, during lunch in the commons, the Jazz Band played jazzy tunes.
Also, on Thursday, students gathered in the theater during Window to enjoy the Film Festival by the Film Club. On
Wednesday, Thursday, and Friday, Prep actors and directors showcase their hard work and talent in the Festival of
One Act Plays.
Janet Russin '20 is a dedicated member of Arts Window and she shared her thoughts on the Art Gallery by the AP Art
class that opened in the Commons on Monday, "I am inspired when I look at the amazing art and photography by the seniors. It is exciting to see the different ways students choose to express themselves and how much artistic talent there is in our school."
On Tuesday, students used their imagination to create screen-printing t-shirts during Art Window. Ms. Dold assisted
the Art Window students with an easy tutorial using a print, paint of any color, and a paint roller. Ms. Dold felt ecstatic to manage this fun screen-printing activity, "I love screen-printing because it's student driven, and the result is so fun. Students make their own designs and to see them walk around Prep wearing them is really powerful."
As Art Week came to a close on May 8, Prep students left with a sense of accomplishment and pride in sharing their
talents as an appreciation for the arts in many aspects.
Janet Russin'20 shares what she loves about Arts Week, "I feel honored to be a part of a community that celebrates numerous outlets to be creative."
The appreciation allows students to shine light on their gift, allowing the arts to come alive at Prep!
About the Writer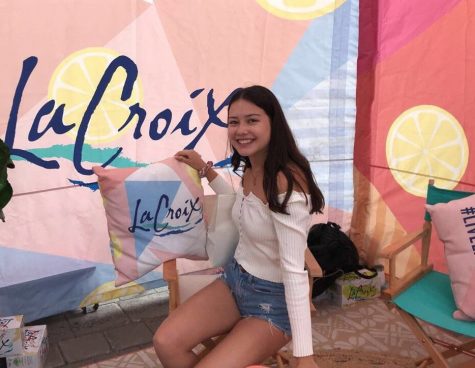 Sophie Jurion, Editor in Chief
Sophie Jurion is a senior and Co Editor-in-Chief of the Seattle Prep Panther. She is excited to be back for her third and final year! The Jurion family...