The Heartbeat of Prep: Pulse
Hang on for a minute...we're trying to find some more stories you might like.
Get pumped, because Seattle Prep's Pulse dance team is back again for another year of exciting performances to catchy tunes.
Pulse's homecoming theme this year was pastels and bright colors, combined with many more forms of dance, including ballet and gymnastics.
Pulse is an entertaining and unique club at Prep that makes assemblies especially fun. To set the stage for the dance team, a creative introduction story written by ASB fits the word "pulse" into the narrative to get the entire school chanting "pulse, pulse, pulse" faster and louder each time until the team makes their heavily anticipated entrance. To accompany the complex dance moves, each performance entails a different theme to go with the distinctive and upbeat music.
Besides the fact that Pulse is an accepting and friendly group of diverse individuals, they can always use more people. With more performers, there is more variety
at performances, plus more spirit. Outside of assemblies, one can catch Pulse at Prep football games in the fall, and basketball games in the spring for extra school energy.
One of the many excited Prep students, Robert Gall '19 said, "I am most excited for a song that gets the whole school moving."
Pulse is more than just a dance troupe, they are also a family. "Not only do I get to dance, but I also get to relieve pent up stress about school and life," London Mcbride '21 remarked.
When there is a group of many individuals that work together to create art through synchronized dancing, it is important to be on the same page. This unique bond carries over outside of the dancefloor. Carlie Lindsay '21 said, "Everyone is so understanding, and I'm really close with each person." With new themes and a steadily growing team, Pulse is expecting to make it big in the 2017-2018 school year. "There are more captains this year which provides a lot of leadership," said Doyin Best '20. "And with all of these people, more love is being shown than ever."

About the Writer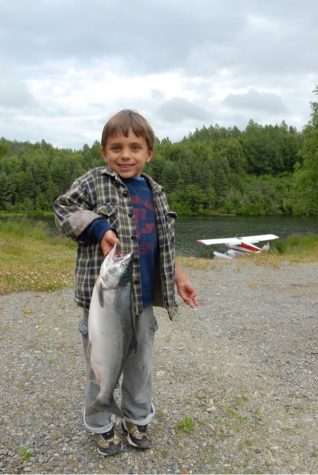 Milo Pepper, Staff Writer
Milo Pepper is a junior at Seattle Prep. He enjoys to play soccer for both school and club as well as running cross country for Prep. Milo also has an...