It's clear Autumn is right around the corner when Trader Joe's grocery stores radiate the spicy aroma of Cinnamon Brooms. Early September may seem a little early to start welcoming the fall season, but for pumpkin spice lovers it's delightful to see the annual assortment of pumpkin flavored products in stores starting on the 1st.
In response to an Instagram poll asking Prep students for their favorite Fall Trader Joe's items, it was found that many students are fans of the seasonal flavors. Prep students' great recommendations might help with the struggle of finding new snacks to pack for lunch or provide a selection of items to taste-test. As someone who goes to Trader Joe's many times a week, it felt crucial to sample each of the student favorites and surely, they were worth the try.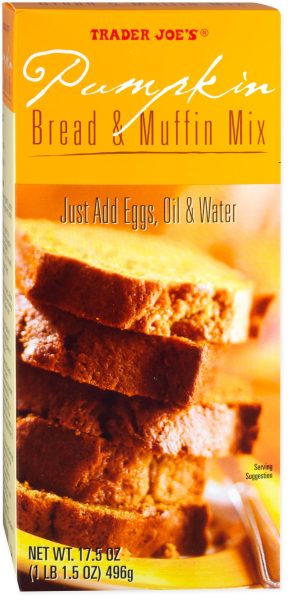 For pumpkin fans, the Pumpkin Bread & Muffin Mix is a classic. Not only does it come in a gluten free option, but it's easy to bake and almost always results in a moist batch of muffins or loaf. Out of the many Hold the Cone Mini Ice Cream Cones, the new pumpkin ginger flavor might be the best yet. The white confectionery coated pumpkin ice cream is stuffed into the gingery cone. Of course, there is a chocolate surprise when you get to the bottom as well. Halloween Joe Joe's Cookies were the most popular result from the student poll by far. Based on students' responses, these festive pumpkin shaped cookies filled with signature vanilla bean cream are arguably superior to Oreos. This chocolatey sandwich cookie is delicious no matter how you like to eat it; twist the two cookies apart, dip them in the Trader Joe's Non-Dairy Pumpkin Oat Beverage, or just bite right in.
Not everyone has a constant sweet tooth. Luckily, Trader Joe's has plenty of savory fall snacks for Prep students. The famous Butternut Squash Mac & Cheese is a great lunch or dinner option when you're short of time. Lactose intolerant people, beware. This mac & cheese's trio of gouda, cheddar, and parmesan harmonizes with the butternut squash puree, making it worth the possible stomachache. After heating this meal in the microwave or oven, freshly cracked black pepper can be all the difference.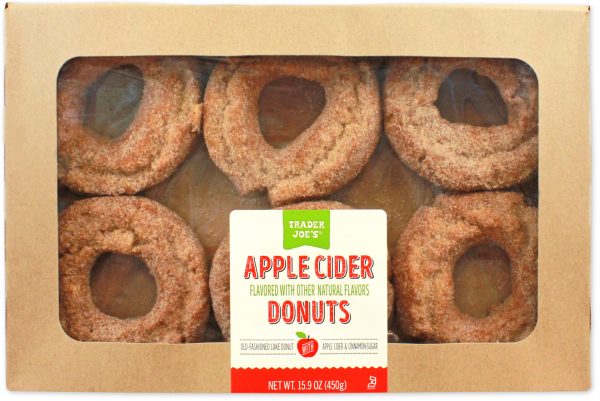 If you want a Fall baked good, but don't feel like doing the baking, the Apple Cider Donuts might become a go-to. This seasonal twist on a classic old fashion donut will be sure to satisfy after a long day at school or Fall sports. Still in the mood for something sugary after the apple cider and cinnamon sugar on the cakey donuts? The Maple Flavored Fudge was highly recommended on the poll. This buttery English fudge is not for weak taste buds. The maple syrup flavor packs a strong punch and the smallest piece alone might be rich enough for one sitting. A final Prep favorite, the Sweetened Dried Orange Slices, have a citrusy flavor that feels like the holidays. They are chewy and you can eat this sweet fruit, rind and all. Garnish your pumpkin bread or festive cakes with these orange slices to add a special touch. Hopefully one of these fall treats from Trader Joe's will add some spice to the season as Autumn begins and Prep settles into the new school year.