Sherlock Takes Center Stage
This fall, Baker Street is coming to debut at Prep! Detective team, Sherlock Holmes (played by Dominic Ferro) and John Watson (played by Tom Robinson), will be taking center stage in the Healy Chapel theater this October and November.
The Hounds of Baskerville is a mysterious thriller originally written by Sir Arthur Conan Doyle. As one of his most famous works, it has been adapted into scripts for tv shows and plays, one of which will be performed this fall. Mr. Othman, the leader and director of the theater program here at Prep, could not be more excited to share this rendition with the Prep community.
When asked about the plot of the play, Othman reveals little: "This story revolves around Sherlock Holmes, a mastermind detective. He is quirky, eccentric, thinks outside the box, and works independently as he tries to solve the murder in Baskerville hall with his partner in crime, Dr. Watson.  The play is a modernized version of the original story, meaning it is very episodic, doesn't have a lot of long speeches, has a more modern vibe, and incorporates elements of comedy. It is a great high school show, and Sherlock stories are so fun!" Similar the original work, Seattle Prep's Sherlock will be captivating and funny, however it will also be easy to follow and acted out by the talented Prep students.
Students share Mr. Othman's excitement about this mysterious story. This year, there was a huge turnout at auditions, and talent was not lacking. "I'm always amazed about the incredible talent and passion that the students portray each year." Among this artful group are Jane Broderson ('21), Dario Wood ('21) and Sophie Walters ('22), all three of whom are making their Healy Chapel Theater stage debut.
There are 23 roles in the show with some students playing one character while others play two or three. Wyatt Del Valle '20 is excited for his role of playing the hound at Baskerville and double as Dr. McCann, "I cannot wait to howl on stage. I'm going to blow everyone's minds!" In addition, students are given the opportunity to be a stage crew member responsible for either light and sound, hair and makeup, or costumes.
Tickets for The Hounds of Baskerville are on sale on Brown Paper Tickets, and opening night is Friday, October 26th. The show runs through Saturday, November 3rd, giving Sherlock fans plenty of opportunities to come and view this year's fall play. With an incredible plot, cast, and director, you wouldn't want to miss this one!
About the Writers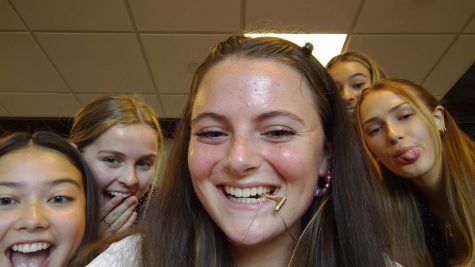 Lauren Day, Digital Editor
Lauren Day is one of the two Online Editors of the Panther is a Senior this year. She has been on the Panther staff since January of her Freshman year...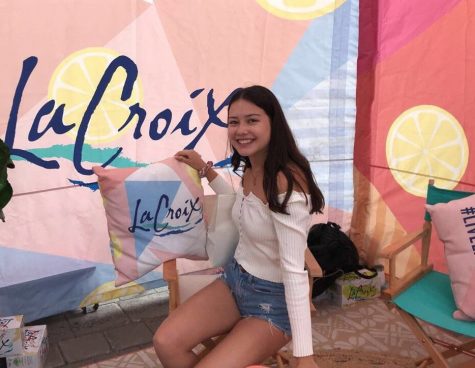 Sophie Jurion, Editor in Chief
Sophie Jurion is a senior and Co Editor-in-Chief of the Seattle Prep Panther. She is excited to be back for her third and final year! The Jurion family...