Sophomores Offer Advice to Survive Freshman Year
"Loud. Talkative. Friendly". These are the words that freshman Carolyn Shrock used to describe her new classmates. As all students know, a new school year brings a new class of freshmen roaming the halls and standing in the doorways. The Class of 2023 has joined the Seattle Prep family, so it is fitting get to know their unfamiliar faces.
When the freshmen enter the room, everyone can tell. From their class pride at assemblies to their unity during Color Wars, this class stands out. According to Mr. Hogan, the Class of 2023 is made up of "enthusiastic learners, a strong community spirit, and a good sense of humor".
Although the first month of high school can be extremely busy and overwhelming, 90% of the freshman are participating in a fall sport or extracurricular activity, such as soccer, cross country, volleyball, the fall play, or the wide variety of clubs that Prep offers. These new students are finding ways to make Seattle Prep their home.
Additionally, the addicting summer fad, Tik Tok, has not failed to reach the freshmen. According to a poll, a whopping two-thirds of the freshmen have a Tik Tok account. They never fail to memorize a dance or sing along to Mariah Carey's "Obsessed".
Like their upperclassmen counterparts, common among freshmen are their hydro flasks. A survey done by the newspaper team revealed that two-thirds of the freshman own and use this popular water bottle. It is always possible to spot a hydro flask around the Seattle Prep campus!
The transition from middle school to high school can be a difficult one. Carolyn Shrock said "my eighth-grade class had twenty-seven kids. It's different being with so many peers". The larger grade sizes at Prep make for lots of energy and daily excitement.
Shrock's impression so far of Prep is that is a "really good community". She has felt extremely welcomed, especially because "a lot of the upperclassmen have been super friendly". She believes that the peer mentoring experience was especially beneficial and has continued beyond the few scheduled events joining freshmen and upperclassmen.
Schrock acknowledged the challenges of being a student at Seattle Prep such as the increased homework load. However, the fun of Seattle Prep overshadows these difficulties. Schrock says she especially likes "going to the football games and assemblies".
About the Writer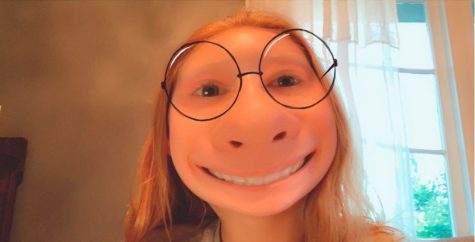 Abby Allen, Staff Writer
I am Abby Allen and I am a junior. It is my first year being on the Prep Panther journalism team and I couldn't be more excited. For Prep, I run cross...