Junior Leadership Initiative to Kick-Off
Hang on for a minute...we're trying to find some more stories you might like.
Future peer mentors, team captains, and editors alike can look forward to learning and bonding through workshops and meetings at the Junior Leadership Initiative on June 6th and 7th. Seattle Prep's administration team is bringing this exciting new event to emphasize and expand the school's mission of forming discerning, transformational leaders.
Led and coordinated by Coach Maul, Mrs. Bernal, Ms. O'Brien, and Mrs. Ford, among others, the Junior Leadership Initiative consists of two school days of programming in June.
Programs will include workshops, lectures, and time to meet with future team members in formal leadership positions for the 2018-2019 school year. Such programs include things like a daily opening and closing activity, collective class lunch, cooking culture class, and servant leadership workshop.
Mr. Kelly and others who are involved have been looking forward this upcoming opportunity. Says Kelly, "As an administration team, we're always looking for opportunities for explicit, intentional programming, and as our extracurriculars (like Christian Service and Athletics) become more dependent upon student leadership, we saw a need for this time."
Ms. O'Brien, a member of the Alumni Service Corps, has been involved in contributing her perspective to the process since the beginning of the year. She is excited to "contribute from a place of being a Seattle Prep graduate and…[live] the Grad at Grad. We have been meeting for months first figuring out what the primary goals of the two day retreat for juniors would be and then what the schedule would look like and eventually being able to fill it with fun activities, talks and workshops. It has been an amazing experience to be a part of this process and watch the two days transform into what will hopefully be a wonderful leadership experience for the juniors."
Mr. Meza reflected that this opportunity for juniors to act on their curiosity in choosing workshops based on their own interests will help the transition to senior year. Said the science teacher about his own contribution to the event, "I will be presenting a workshop on the Motivated Leader – what motivates you? What fires you up, drives you, pushes you, speaks to you? We will examine how poets, business leaders, neuroscientists, and Ignatius all weigh-in on the nature of motivation. Juniors will engage with stories & images as they both talk and draw their way to a personal reflection on motivation."
The juniors also appear to like the idea. Joseph Sneifer '19 said, "As seniors, all other classes will look to us as an example to follow and it is important that we adequately fill that role to help guide the school. I also think that it will encourage us to take the initiative in pursuing more leadership positions in the future, outside of high school." Sneifer hopes to work with Thespian Club leadership in the 2018-2019 school year.
The implications of this initiative, focused on heroic leadership, are intended to provide the current junior class with more wisdom and hope that they need to lead next year's student body. According to those involved with coordinating the event, the Ignatian values of Seattle Prep shine through in the resources that students are provided in this academic platform to create well-rounded individuals with a focus on the greater good.

About the Writer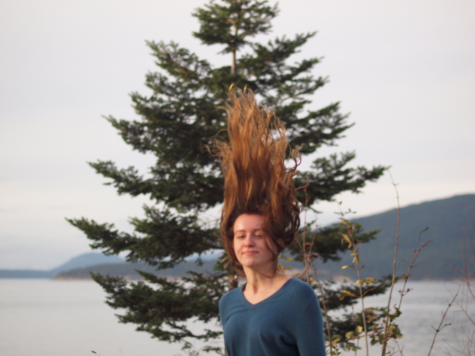 Annika Bjornson, Editor in Chief
Editor-in-chief Annika Bjornson is excited for her fourth and final year writing for the Seattle Prep Panther. This unicorn-at-heart loves dancing, Frank's...