Prep Community Days Allow Students to Feel Supported During Covid
As two of many Prep community days have passed, Dean of Student Life Mr. Kelly and Prep Counselor Dr. Rosellini (Dr. B) weighed in on the purpose and future of community days, which started to be used remotely last spring to work on leadership with the then-juniors to prepare them to be seniors.
"The intention behind community days is that we can step back and see how we can engage students in programming that is otherwise missed or too difficult to attend to in our remote setting," Explained Mr. Kelly "As we've navigated this new way of doing school, we've learned that we need to take time out from school every once in a while to make sure that we're doing things that build community."
After graduating 8th grade, freshmen typically engage in the in-person Panther Day to begin their integration into the Prep community. They did not have this opportunity this year, so community days are also used to help freshmen orient into high school, despite the circumstances of Covid-19 and online learning.
Sophomores and juniors have been working with their counselors in wellness programming on community days. Dr. B said, "We discuss topics such as stress, coping skills, and resilience. As counselors, we hope to get to know the students, provide some education/tips that might be helpful for mental wellbeing, and allow a space for students to get to know each other better."
Juniors also work with the freshmen on community days that they are peer mentors for. Seniors work in various leadership positions with faculty on community days.
Community days are also used for events that usually would have been blended into an in-person school day. As such, the last community day on October 21st was used for the Spirit Week trike race, among other things.
"Student life, all the different moderators, coaches, and program heads that are involved (in community days) love seeing the students. We find that (being able to have different groups of kids on campus) is really healthy for our students and also really healthy for the teachers, moderators, and coaches. It's why everybody got into teaching, and the (sense of) community and being able to be with your friends is what really makes school fun," said Kelly, "Whatever we can do on those days to help leverage in person interactions, we're trying to do."
The next community day will be on Wednesday, December 2. For the freshmen: Mr. Kelly, student life, junior and senior leaders, and others involved are going to try to get freshmen on campus in different pods to do freshman retreat pre-programming. This is not the freshman retreat, but because the freshman retreat will not happen as it normally does this year, they want to try to get the freshmen ready for the retreat and how it will be this year.
Counselors will be working with sophomores remotely on wellness programming, and Dr. B and Ms. Ford will be working with sophomores to get them excited about the young men's and women's retreats. Students will receive information about these events in the coming weeks, and they will also be on the Prep calendar.
About the Writer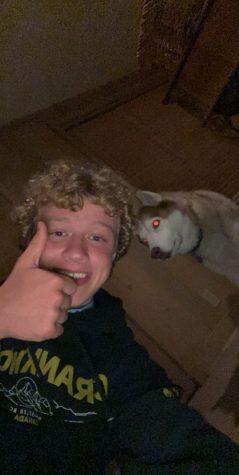 Nick Pickel, Staff Writer
Nick Pickel is a sophomore at Seattle Prep who has been working with the Panther since freshman year. Nick likes being outside on hikes, walking with friends,...