New Faculty Profile: Sarah Newman '11
Basic Info:
What are you teaching/working on at Prep?
Biology and honors biology
Where did you grow up?
Seattle-went to Prep
What College or University did you attend?
Gonzaga
Studied Human Physiology because of Mr. Meza's Anatomy & Physiology class.
More About You:
What was the highlight of your summer?
I got a dog- collie mix
What was your first job?
Laurelhurst beach club as a sophomore in high school
What is your favorite movie or TV show?
The Office
Friday Night Lights
What is your favorite book?
Before We Were Yours
Do you have any hidden talents?
I don't think so
Your High School Experience:
Where did you go to high school?
Seattle Prep
What was the most popular song during your senior year of high school?
LMFAO- sexy and I know it
Chris Brown
Lil Wayne
What career did you want to pursue in high school?
Physical Therapist
Can you remember any slang terms people used when you were in high school?
Hella.
Random:
What superhero do you most identify with?  Why?
Wonder Woman- She's cool
What is your favorite type of sandwich?
Grilled Cheese
What preparation of potato are you? (fries, baked, sweet potato, hash, etc.)
Don't discriminate, but if has to choose- fries.
Your intro song if you had a TV show about you?
In the air tonight by Phil Collins- the drum part
What is your favorite word?
Onomatopoeia
Thoughts on Tik Tok?
Hate it absolutely hate it, waste of time
If you could arrest a person for something that annoys you (but isn't necessarily a law) what would it be?
Chewing with their mouth open/ loudly
What is a skill that you wish you had?
I wish I could draw/ be artistic
If you could go anywhere in the world, where would you go?
Greece or Croatia
Complete the sentence:
I'd love to go back to…
Ireland
I have a phobia of…
feet –horrible phobia
This year, I am excited for…
being back at prep, getting to know the students – work with Mr. Meza and other teachers.
About the Writer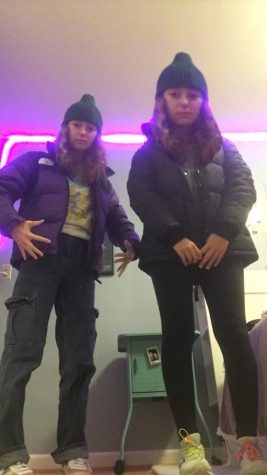 Clara Malone, Visual Editor
Clara Malone is a senior at Seattle Prep and is Co-Visuals Editor on The Panther this year. However, she is not sure if she really exists, and maybe this...