Teen Vogue Online Prom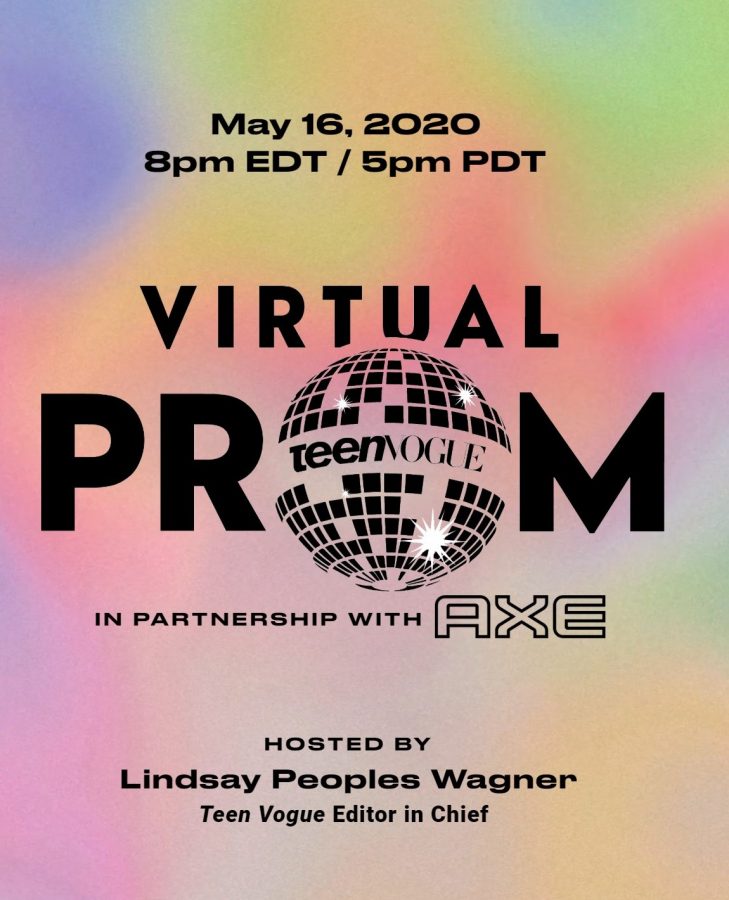 The coronavirus pandemic has forced the social distancing rule upon the world. To reduce the virus from spreading and flatten the curve, many people find themselves unable to see friends and family. People are finding new innovative ways to stay working and connected. Students are adapting to regular Zoom or Microsoft Teams meetings for homework updates. Homework is always submitted online. Presentations to the class are done by screen sharing student's OneNote pages during Zoom meetings. To keep the high school spirit alive families and organizations have been innovative including creating their own graduation celebrations. To stay safe and healthy, Teen Vogue has sent out an invitation to the first large scale online prom on Zoom. The event is scheduled for May 16 to honor the classes of 2020. RSVP on Teen Vogue's website.
Teen Vogue already has preparations underway for an estimated five-thousand students. The graduates are guaranteed to be wowed. Big name stars have been confirmed to make appearances such as Ava Max, Emma Chamberlain, CNCO, Kiernan Shipka, H.E.R., Charli D'Amelio, Dixie D'Amelio, Jojo, Josie Totah, Lily Collins, Madelaine Petsch, Storm Reid, Paloma Mami, Chloe x Halle, and Becky G. The celebration itself will be hosted by Teen Vogue's Editor-In-Chief Lindsay Peoples Wagner.
Prime entertainment is planned. Special performances by star singers and appearances of the listed celebrity guests are confirmed. TikTok stars will guide students on dance moves. To top it all off, exclusive photo ops with custom backgrounds will be available.
Teen Vogue also plans to have another virtual ceremony to applaud the graduates coming of age. Where the esteemed writers of Teen Vogue will commemorate the students. While preselected valedictorians give inspirational speeches to seniors. No exact date has been decided but is planned to take place around early June.
Some high schools have already hosted their own online proms. Across the nation 2020 classes are using Microsoft Teams, Zoom, FaceTime, and other video apps. Students pop party poppers in their living rooms clouded with balloons and dangling streamers. Attire for the occasion ranges from pajamas to the classic ballroom dresses. Families make a group effort to create a dance floor by moving furniture. One lucky girl got to dance with her father and grandfather whom she lives with. Not only are students and relatives attending but teachers and other staff members celebrate on camera too.
To savor the memories teens have also been doing their own prom photoshoots in their backyards. Not letting gowns and tuxedos go to waste students set timers on their cameras to capture the golden hour.
Despite, the challenges of quarantine or stay-at-home orders people has found a way to maintain high school traditions.
About the Writer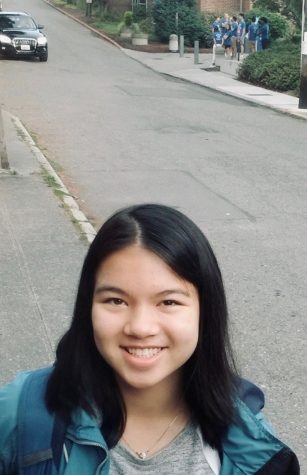 Raquel Wong, Staff Writer
Raquel Wong is a freshman and a first-time member on the Seattle Prep's Panther staff. She loves traveling on road trips with her family and being on...