Staying Connected During Quarantine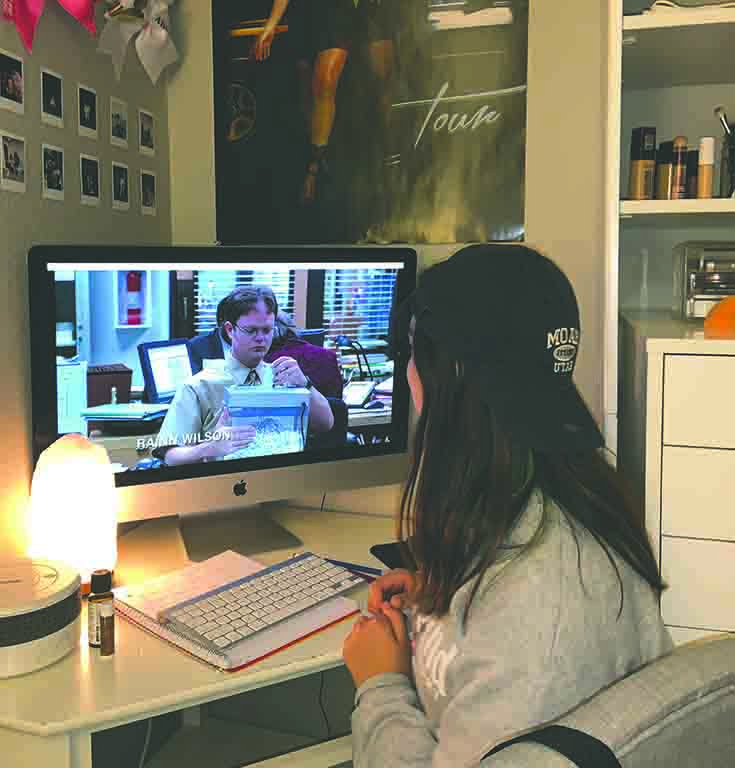 "Hey all you cool cats and kittens" Quarantine can be boring and lonely. But at times, it can also be an excellent opportunity to devote energy into something new. One way to transform boredom into a passion is through watching movies and T.V. shows. The following movies and shows are all on popular streaming platforms that can be watched at home.
One option is "The Perks of Being a Wallflower." This movie has been out for a few years and was recently added to Netflix and is a romance drama movie. "The Perks of Being a Wallflower" is a coming of age movie that is based on a book. Also, in this genre is "Silver Linings Playbook." It has a very different plot but has many themes in common. Starring Jennifer Lawrence and Bradley Cooper, this movie challenges conventional relationships. While serious and heavy at moments, this movie also provides laughter as two adults with different struggles can find companionship.
To distract from Covid-19 with laughter, the T.V. show, "Portlandia," has many skits about Portland and the North West. Other comedy titles are "Arrested Development," and "Unbreakable Kimmy Schmidt," which both can act as a diversion from the current state of the world. "Arrested Development," starring Jason Bateman, Michael Cera, Will Arnett, and Portia de Rossi, is about a wealthy family that loses everything and hilariously rebuilds the family company. "Unbreakable Kimmy Schmidt," with Ellie Kemper and Tituss Burgess, is set in New York City when four women are discovered after being kidnapped fifteen years prior and were kept underground for that time.
Some more miscellaneous and enjoyable titles include, "Raising Arizona," a heartwarming movie about an unexpected couple in Arizona, who decides to kidnap a baby. "Scott Pilgrim vs. The World," Starring Michael Cera and Mary Elizabeth Winstead is a quick-paced funky adventure story framed as a real-life video game. Viewers are taken on a journey to see if Scott Pilgrim will win the girl. "The Farewell," is a sweet story about a family who disguise a wedding as a farewell for their dying Grandmother. It leaves viewers feeling affirmed and displays deep familial love. These movies are all touching, yet action filled.
When watching movies, it is additionally important to try out different genres. It can be fun to discover movies that would not be watched otherwise. It is exciting to leave movie watching comfort zones and try something new.
An Avant Garde movie about finding one's soulmate, "The Lobster," is unanticipated and complex. "Midsommar," about a dangerous cult in Sweden, starring Florence Pugh is both scary, violent, and bizarre. And finally, "Moonrise Kingdom," with a sweet and unexpected plot, is a colorful adventure of two runaway kids. These movies are entertaining, but also artistic and can leave the viewer thinking about life on a deeper level.
With all of the isolation and fear in the world right now, watching movies and T.V. shows can help humans feel connected and together, even if it is through a screen.
About the Contributor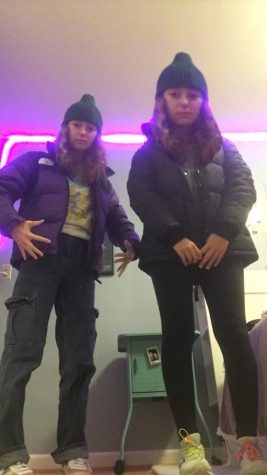 Clara Malone, Visual Editor
Clara Malone is a senior at Seattle Prep and is Co-Visuals Editor on The Panther this year. However, she is not sure if she really exists, and maybe this...