Practicing Social Distancing Key to Stopping COVID-19 Spread
When people first heard of COVID-19, or Coronavirus, they never thought it would become as detrimental as it is today. With the virus affecting all areas of the globe, people have been told to stay at home to self-quarantine and practice social distancing.
This current strain of virus is dangerous because symptoms could appear 2-14 days after exposure; this means that someone who feels healthy, may unknowingly be passing on the virus to everyone they interact with.
Because of this, businesses have shut down as well as schools, in efforts to contain the epidemic and prevent further spread. However, some people aren't taking this seriously. Washington Governor Jay Inslee commented on this issue saying, "we are still seeing people behaving as if this virus was not a mortal threat to people in [Washington]."
In response to the further spread of the outbreak, Governor Inslee announced a "Stay Home, Stay Healthy" order. This order requires every Washingtonian to stay home unless they must do something essential, bans all social gatherings, and the closes all non-essential businesses.
Sophomore José Aviles-Baquero said that "Some downsides of quarantine are limited social interactions, lack of physical exercise, and general boredom" but that "it's important…to slow the virus and get everything back to normal."
Sophomore Abby Nolan added that "the time off is important and although social distancing is hard, it's effective."
Similarly, according to the New York Times, the spread of the virus in the Seattle area has slowed. The rate that of an infected person spreading the virus to others, which used to be 2.7, has reportedly dropped down to 1.4.
COVID-19 is an extremely dangerous virus, and those who are immuno-compromised, such as the elderly or those who don't have a strong immune system, are at risk. It is important to stay at home because being out in the open not only comes with a risk
About the Writer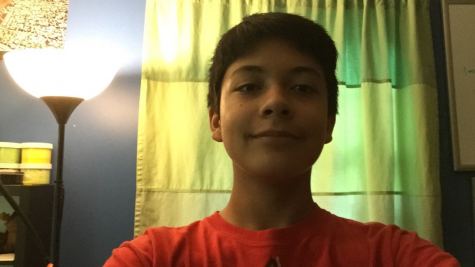 Gael Loor, Staff Writer
My name is Gael Loor, I am in 11th grade class of 2022. This is my second year on the Panther Staff and I am really excited. I have an older brother (20)...