The Netflix Crisis
First it was the Carrie Diaries that vanished, then Pretty Little Liars, and now Friends! Netflix has slowly been removing some of its most popular tv shows. Avid Netflix watchers wonder: "How could they do this to us?". Turns out, Netflix does not have a choice on keeping all their TV shows and movies indefinitely. This sadly means all binge watching eventually must come to an end.
Netflix licenses Tv shows and Movies from content providers and studios, however those licenses only last for so long. Along with expiring licenses, competing streaming services like Disney Plus, Hulu, and Amazon Video seem to be taking back the rights to their movies. Once Disney Plus was made, Netflix lost 18 popular TV shows and movies and within the next year will continue to lose 9 more titles.
As Netflix continues to remove their most popular shows, subscribers get angry. Sitcom Friends was removed December 31, 2019: a great way to start off the new year! Bevin Kelly '21 was devastated, and says, "despite the horrendous fake laugh, Friends is a good tv show that a lot of people watch, and Netflix is screwing itself over by taking it down." Another Friends fan, Kennedy Klein '22, says "It made me so sad when I went on to watch it and it wasn't there anymore." Netflix left its viewers going into the new year sad and upset. And it plans on doing the same for year 2021.
The Office, as of 2018, is Netflix's most watched series. However, at the end of this year, NBC is taking back the rights of the show and will be streaming it on their own platform. Owen Nelson '21 thinks, "Netflix is losing its money maker. Once it is taken down, I'll spend a lot less time and money on Netflix."
Parks and Rec will be following the path of the Office in October 2020. Lauren Boehm '20 expresses her opinions about Netflix's changes: "I will be bummed but also Netflix has its own good shows. I do want to get Disney Plus, though, so I can watch all the other shows taken off."
Along with the previously mentioned TV shows, rumors have spread that Shameless, Criminal Minds, New Girl, and Seattle's own Greys Anatomy will be taken off Netflix next. Despite losing some shows, Netflix seems to be producing a lot of original titles. The question is: will Netflix originals live up to the removed tv Shows?
About the Writer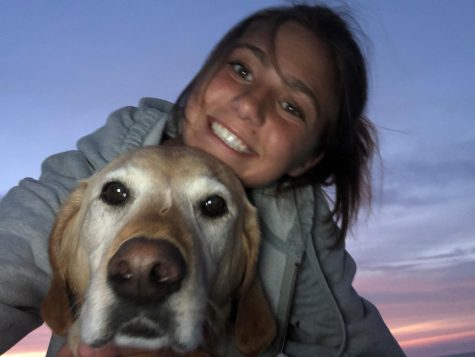 Addie Roza, Staff Writer
Hi, I am Adeline Roza! I am a junior and this is my first year on Seattle Prep Journalism. I have three older sisters, and somehow, we all went to different...