Increasing Diversity a Priority of Faculty and Staff
According to the office of academics and admissions, 27 faculty/staff out of the 113 this 2019-2020 school year are people of color. That's a ratio of 25.5%:74.5%.
"This number has increased slightly in recent years," says Prep principal Ms. Luby.
"Faculty/staff engage in ongoing professional development related to diversity, equity, and inclusion.  Many departments are currently reviewing the curriculum with an eye for how we include diverse voices into the curriculum," Ms. Luby adds, on how Prep is working to increase the diversity of their staff.
"Prep is a very embracing and loving community," says Spanish teacher Sr. Martin on how he feels about the ratio of colored staff. "The faculty and staff here… I've never really heard a single person make a statement derogatory towards someone unlike themselves. If they don't understand your culture, they ask about it, and we share food sometimes respective to our culture."
"It's not the best," offers Prep technology guru Mr. Nguyen, who's been at Prep since April 2001. "But it doesn't bother me too much. I always feel like you can't blame people. People will have distrust or be hesitant, which is okay. My part is just to control what I can do, not the other person, there's been a tremendous, gradual change in minorities here since then, so it's been great to see… they're trying for sure. It's a family and we're all here for everybody."
"We don't necessarily represent what the city looks like or what the community looks like," says assistant to the principal, Ms. Alcantara '10. "It's hard to feel like there's not an extra spotlight on you. I think it's cool that I work in an office full of women, but it's like you're in a fishbowl. People are paying closer attention to what you say and what you do, and every move that I make, I don't ever want someone to feel like this isn't a place for me because people don't look like me. I do desire that group of people and more of a population."
Alcantara serves as moderator of the Asian Pacific Islanders Club at Prep since its launch in 2015. "They ask if I'd like to be the moderator for APIC. I'd love to do it, but, where are the other options?" she adds.
"I'm half-Filipino. Usually, I get questions, like the students don't know about me and they ask questions," says science teacher Ms. Tordillos, who is teaching at Prep for her sixth year. "It would be nice to see more diversity amongst the staff. It's a little tough in Seattle itself, where it has little to no diversity depending where you are neighborhood wise. Staff-wise, it's not terrible, but it could be better. I think that it'd be nice if students saw a role model and someone who looks like them."
Prep's diversity mission states "Seattle Prep embraces diversity as a core characteristic of its Catholic, Jesuit identity. Prep recognizes the sanctity of each individual as one created in God's image and values the many and varied ways God's Spirit animates a vibrant, pluralistic Ignatian school culture."
"If you understand diversity, it means that you value what other people bring to the table and just having a common understanding that we're all on the same planet. When we aren't around a diverse group of people, we're quick to judge and make statements about someone. We're all human beings and we just bring different spices to the soup," says Sr. Martin. "And I don't like bland soup."
About the Writer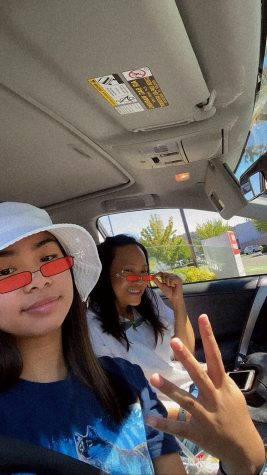 Tia Flores, Online Editor
At a staggering 5' 1 ¾", senior Tia Flores is absolutely thrilled to return for her fourth year on The Panther as co-Online Editor. In her spare time,...