School Sponsored Trips Offer Lessons on Community, Injustice
Hang on for a minute...we're trying to find some more stories you might like.
Every year Seattle Prep offers an assortment of service opportunities abroad. From New Orleans to the Dominican Republic, Prep students can take their talents to many different places. They have many meaningful experiences while on the trip, but ultimately it's what they bring back with them that is important. José Martín, a Spanish teacher at Seattle Prep who led the 2019 Dominican Republic trip, has seen this idea in action. Martin states that his students "became more socially conscious of the injustices between groups of people, and they were able to make a comparison of their own culture to their experiences in the DR."  
While the students spent most of their time participating in service like rebuilding houses or becoming fully immersed in the culture of their location, they also made meaningful connections back to their lives at Prep. Zach Harding '22 spent time in New Orleans rebuilding houses destroyed in Hurricane Katrina. Harding '22 learned "just to be grateful every day for what we are given, because we [often] don't realize how much we have."  
Harding reflects on the various experiences he had in New Orleans. One in particular that made a lasting impact on him was his experience with a contractor he met working on a house right next to the one Harding was working on. Harding describes this man as "a very kind person who was trying to help out a friend."  
Meeting this man showed Harding how disasters can bring people together and the importance of unity in order to heal. This outlook has shaped Harding's experiences back at Prep by showing him the importance of people working together when faced with adversity. Those who went on the Dominican Republic trip also brought back some meaningful wisdom. While a major part of their trip involved living with host families and making strong connections with the communities they served, the students were exposed to a very different way of life than theirs back in the United States. Marc Ribas '20, who attended the Dominican Republic service trip last summer, speaks about the way of life experienced while abroad. Ribas '20 says "Even though they had less, they were willing to give us everything they had–their food, their houses, but most importantly, their love." These lessons that sick with Prep students long after their plane home lands are what really make the Prep immersion trips special and worthwhile. 
About the Writers
Cara Weigand, Staff Writer
Cara Weigand is a junior at Seattle Prep and is heading into her first year as a member of The Panther staff. She is excited and terrified for junior year,...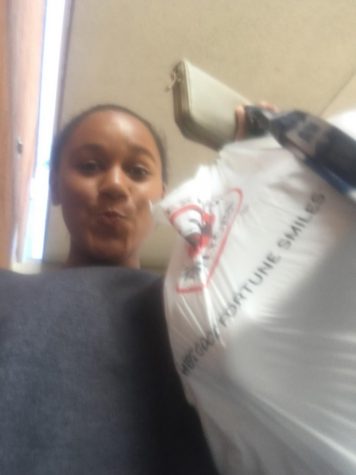 Maya Shields, Staff Writer
Maya Shields is a junior at Seattle Prep and she is very excited for her first year on the journalism team! She is addicted to coffee but swears to only...