Superstar Soccer Squad
Hang on for a minute...we're trying to find some more stories you might like.
The girls soccer program at Prep has been known for their dominance over not only the Metro League but the state as well. But this year, the team is quite simply, built differently. "Underclassman are playing a much larger role than in previous years," remarked Jocelyn Stephens 20'. "We are a much more complete team this season, with our talent more spread out across the team."
"Chemistry plays a bigger role in our team's success than ever, "said Chloe O'meara 21'. "This year, we aren't defined by a few select stars- instead by our chemistry and dedication." 
The team engages in many interesting bonding activities, most notably "team tik toks". "It's a lot of fun to make ridiculous videos as a team," said Grace Brant 20'. "But easily my favorite part is when we force Hendy (Mr. Hendricks) to film us and he pretends he isn't amused." 
With this year's squad being evenly comprised of players from each grade at Prep, this team is far from a traditional high school team. "We're all so close, that there seems to be no divide between grades," said Brant. "Everyone always talks to each other, on and off the field". 
Another unique aspect of this team is how they turn adversity on its head and make the best of a situation. The team used to practice only at Lower Woodland, but this year they have been forced to move around. "We now practice at Bobby Morris, and have to drive extra far on Wednesdays to Whitman playfield," said Brant. "We have even coined the term 'Whitman Wednesdays' to maintain a positive outlook." 
Though this season is a unique one, the Prep girls still have the same winning mentality. "I'm excited for playoffs and state", remarked Stephens. "Not just because it's my senior year, but because I know we can go far if we continue to play together so well".
About the Writer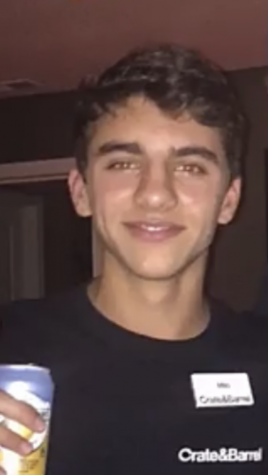 Milo Pepper, Staff Writer
Milo Pepper is a senior at Seattle Prep. He runs cross country and plays soccer for Prep, but of course, his most prized accolade at the school is his...