Students Pursue Artistic Passions
According to Prep, arts are a 'vital part of Jesuit education', and students from all grade levels are offered experiences
in a variety of mediums. For some seniors, it is the creativity and passion involved in making art that draws them to higher education. Studying a mix of visual art forms, these students are committed to study art next year in college.
Sici Mirante '19 is hoping to combine the best of both worlds next year, majoring in business and minoring in graphic
design at Loyola University Chicago. She has always loved to draw, but her passion for graphic design was sparked in AP Studio Art on Photoshop. "Just within this year I've learned so much…I think that being forced to finish your work is really fulfilling and also fun."
Sici decided against going to an exclusively arts school in the hopes of having a more traditional college experience, and also combining a passion for marketing and design together.
Adam Ambuske '19 is attending USC film school next fall, and hopes to pursue his long-time dream of directing. He
started making films in middle school and his passion has grown ever since. "USC offers me a connection to the industry…filmmaking is all about practicing, and college will give me that opportunity."
To Adam, filmmaking is rooted in the ability to understand story, which he hopes to further develop at USC.
Aine Schimmelman '19 will attend Otis College next year and hopes to study fashion design. For Aine, being able to study art in college is a dream come true, "I think that you shouldn't wait to follow your passion if you have one… I'm excited to be able to explore next year."
Schimmelman debated between attending a traditional university and arts school, but decided to take the risk and attend Otis, an arts school in LA.
Mia Griff '19 will be attending UC Santa Barbara next year, and majoring in dance. Mia's passion for dance has been a part of her life since childhood, and she has competed with the PNB (Pacific Northwest Ballet), and now dances at Cornish Dance Studios in Seattle.
"UCSB's dance program is an environment that encourages creative self-expression and critical thinking…I am excited to grow as a dancer and a student". Griff explained that when deciding to attend college as a dance major, she, "couldn't imagine [her] life without dance in it."
For Mirante, Ambuske, Griff and Schimmelman, the path to their future careers and dreams runs through a path
opened by their passions in the arts.
About the Writer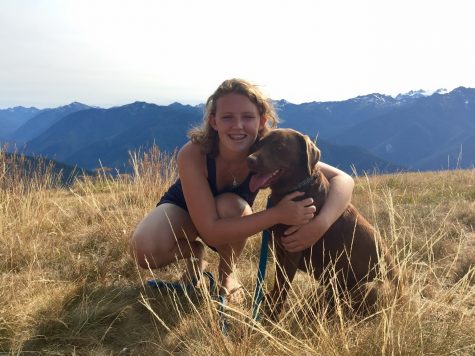 Lilly Thompson, Online Editor
Lilly Thompson is a Senior at Seattle Prep, and this will be her third year as a Panther staff member and her first as Online Editor. She enjoys reading,...