Students Plan Summer Getaways
With summer only a few weeks away many Prep students are anxiously awaiting the summer sun, beach days, and relaxing. But, a common factor of summer that Prep students are looking forward to is vacations. Coming off spring break, students are craving vacations more than they were before because they remember the culture, experiences, and relaxation that vacations can bring. Student's vacations vary on location, duration, and activities, but when asked, all students similarly said they were excited to go.
Nothing beats a trip to see family, but Addie Roza '21 has a unique case in that she goes to see her family in Door County Wisconsin for two months every summer! Addie lived in Wisconsin for nine months in seventh grade but has been going to Wisconsin every summer since she was born to see her family and friends. Since Addie is in Wisconsin for such a long period of time, it becomes sort of like a temporary home. Because of this, Addie ends up doing some things you wouldn't usually do on a vacation, like working at a kids sailing class! Addie shared that her favorite thing about the trip is "working because I teach kids to sail and I LOVE SAILING!"
While Addie is excited to enjoy her long trip to visit family, other Prep students are eager to take a different kind of long trip. Students, like Annabelle Deasy '22 and Libby Messner '20, are making the long-distance trip outside of the United States.
Annabelle is looking forward to departing to Greece, as it has been a bucket list destination trip for quite some time. Her parents surprised Annabelle with the trip for Christmas, and she has been anxiously awaiting the architecture and beaches ever since. She is personally excited to lay on the beaches in Mykonos while trying authentic Greek foods like konstantina and gyros. Other than the buildings and beaches Annabelle will see in Greece she is excited to go someplace new. Annabelle shares that when she goes on vacation her favorite type of destination is "somewhere I have ever been before."
Libby Messner can relate as this summer she will be visiting Berlin and Kiel Germany for the first time. Libby is anticipating her two-week adventure excitedly because even though it differs from her typically favorite beach vacations, she will be going with the Prep Germany Exchange. She will have the opportunity to live with a German family and see the country with some of her classmates. The anticipation is building as Libby awaits the excitement of "staying with my exchange student in Kiel. I'm excited to see where she takes me and just experience "living" in Germany for a couple days!"
But of course, some Prep students find joy in staying at home and relaxing all summer long. Freshman John O'Donnell is content with his plans to drive around, hike with friends and start a film and editing YouTube channel. Myles Nowak, Danny Bowers, Carson Stockwell, Jack McLaughlin, and Mark McClean are hoping to make their staycations more thrilling. To do this they will make the short drive out to Snohomish to go skydiving! Who needs to travel in a plane when you can jump out of one? Mark McClean shares his excitement is saying, "It'll be sick, bro!"
After talking to several Prep students, a common opinion on travel seems to be the excitement leading up to the trip. Whether people are excited to explore new and different cultures and places, visit home and family, or enjoy relaxing and adventuring at home, Prep students are excited for summer! As Prep students venture out into the world and experience new things, get ready to come back in the 2019-2020 school year prepared to hear their stories and experiences.
About the Writer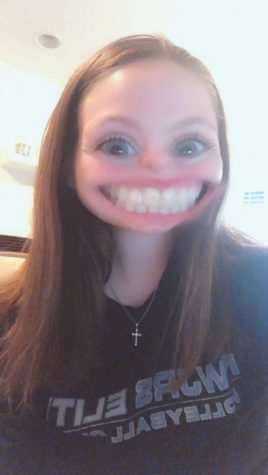 Natalie Nowak, Staff Writer
I am Natalie Nowak and I am now the only Nowak on the seaprep panther staff. In my free time, when I am not running in group 3 (the lowest group) of cross...