Sydney Shimizu the Star of Seattle (Prep)
Hang on for a minute...we're trying to find some more stories you might like.
There is no denying that there are many talented students at Seattle Prep. In reality, a student needs to be talented to even get into Seattle Prep. As the winter sports season comes to a conclusion for bowling, one talented student, Sydney Shimizu, class of 2022, also wraps up her first ever bowling season. Sydney had no bowling experience before becoming a member of Prep's varsity bowling team! Taking it way back to the beginning of her Prep Bowling journey, Sydney said, "I wanted to join the bowling team because I wanted to try something new, especially because high school is all about trying new things!  It seemed like a fun way to meet new friends and get good at an activity that I didn't know took skill."
Many people do not understand how much skill bowling requires with all of the technique involved, which Sydney quickly realized. Before this season, she had only played once a year on average for fun with her friends. Although getting the perfect technique in bowling was challenging at times, in the end, she said, "I like bowling because I enjoy the feeling of knowing that I threw a perfect ball down the lane.  The perfect finesse of my wrist when I hit my mark and get a strike is well, perfect."
Aside from the technical side of the game, as a freshman, this was Sydney's first season as a high school student-athlete. Being one of the only freshmen on the team, she said, "At first I was a little intimidated but over time I became closer with my upperclassmen teammates and realized that we had more in common than I thought.  Over the course of the season, through the matches we became extremely supportive of one another and bonded."
Another aspect of being on the bowling team or any team is the sense of community and team spirit. For Sydney, bowling is all about hyping each other up and encouraging everyone on the team to do their best. On the bowling team, there was no judgment no matter how anyone played. All members of clubs can relate to the challenges faced within a sport when faced with a rough day. For Sydney, the most challenging part of the season was, "Definitely when I had rough games.  I am naturally pretty competitive so when I disappoint myself I get pretty upset."
Sydney had a very successful first season of bowling and plans on continuing for her next three years at prep, and to collect four varsity letters. She believes that bowling is underrated, and that more people should consider joining bowling team. She said, "I would recommend bowling to the student body because it's a good opportunity to get to know an activity you never thought of as a real sport."
Sydney Shimizu is one to look out for in the high school bowling world for the years to come; Seattle Prep is lucky to have her talent.
About the Writer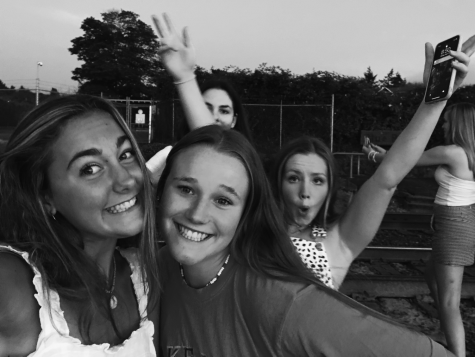 Caroline Casey, Staff Writer
Caroline Casey is a junior at Seattle Prep and she is so excited for her second year on the Panther staff! She loves playing soccer, swimming, and of course...