Why "thank u, next" Matters
The current Prep population is really familiar with Ariana Grande. Her big break on Nickelodeon's "Victorious" in 2010 was watched in households everywhere. Her hit singles "The Way" with Mac Miller  "Problem" with Iggy Azalea was played constantly at every middle school dance since their releases in 2013 and 2014, respectively. A video of Grande licking a doughnut (without paying for it) made its social media rounds in 2015. There was a tragic terrorist attack at an Ariana Grande concert in Manchester in 2017 that began a phenomenon of support with the hashtag, #manchesterstrong. More recently, Ariana's engagement (and breakup) to SNL actor Pete Davidson gathered an incredible amount of press attention and scrutiny. When her ex-boyfriend, Mac Miller died of a drug overdose in September, Ariana received massive amounts of hate on social media.
After releasing her fourth studio album, "Sweetener" in August, fans expected Ariana to take a break to prepare for her upcoming tour. She had a surprise release of "thank u, next" that quickly broke records, including the most streams in a single day for a female artist on Spotify, and number 1's in United States, the United Kingdom, Australia, Canada, Estonia, Finland, Greece, Ireland, Malaysia, New Zealand, Portugal and Singapore.
So what is so special about "thank u, next"? Different from the typical pop break-up song, Thank u, Next is all about taking advantage of past relationships. Shouting out four of her past boyfriends, Ariana describes what she learned from each one. "One taught me love. One taught me patience. One taught me pain. Now I'm so amazing!" By the second verse, Grande acknowledges her own strength in dealing with her hardships. "I met someone else… Her name is Ari, and I'm so good with that." Listeners felt a connection to Ariana's viewpoint on self-love and making the best of unfortunate situations.
Bella Anderson '20 said "my first impression was to add it to my "favorites" playlist ASAP!". The song can be heard in many Prepsters' morning carpools. Not all Prep students are totally on board with "thank u, next". Kellie Sommerville '20 said "It's a little annoying. I feel like she could've been a little less repetitive."
Perhaps Ariana could have varied her chorus just a bit more – she repeats the phrase "thank you, next" 35 times in the song. But – it is the title of her upcoming album. After recently being named Billboard Magazine's Woman of the Year, Grande shared some details about the album. It is expected to come in early 2019. Look out for Ariana's takeover of the pop world – "thank u, next" proves that she's here to stay.
About the Writer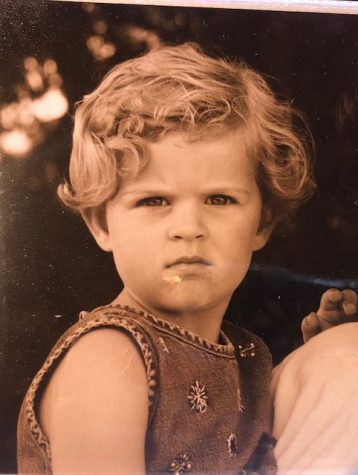 Grace Weiand, Visuals Editor
Grace Weiand is a senior at Seattle Prep. She can't wait to do cool things with design and layout this year as Visual Editor of The Panther. She loves...