Money Brews for Seniors Working at Starbucks During Holiday Season
For some seniors, getting a job during their most stressful year of high school could be seen as overwhelming and too much to handle. However, for seniors Olivia Linke and Alex Baker, their work at Starbucks is just the opposite.
Linke still considers herself to be a new employee after working for the large company for almost 5 months, but she has kept herself busy working almost five days a week. Initially, working during the school week was hard for Linke, however she has learned how to balance her school work with her job or after-school activities. Linke stated, "working during the week actually made me better at time management and scheduling."
Linke is looking forward to working at Starbucks during the Christmas season because of how the mood of the store shifts, the new and festive drinks and, of course, the holiday cups. She encourages any fellow Prepster to take up a job at their local Starbucks if they are looking to make some extra cash or even if they are wanting to take on a new experience that could be beneficial for them in the future. Linke suggested that someone who is "patient, good with people, and [is] able to remember things pretty quickly" would be perfect for the job.
Alex Baker also recently started working at Starbucks but has loved the last few months.  Working 8 hours a week, Baker chooses to grab shifts during the weekend to make sure she doesn't fall behind in school. With tips from the customers added onto her hourly pay, Baker has made more money than she can count. Baker finds simple joy in making coffees and pleasing costumers, even with the chaos that occurs during her especially hectic work days. "I am kept busy during my whole shift, which I love because it means that there is never a dull moment," said Baker.
Not only does she enjoy making the special drink orders, but Baker has also befriended many of her coworkers and has created relationships with some of the customers. She is excited to go into each day of work because she can almost guarantee that she will get to serve her regulars.
Although it does require a bit of balancing to keep a job during the stressful school year, working at Starbucks means making friends, delicious cups of coffee, and hard-earned money.
About the Writer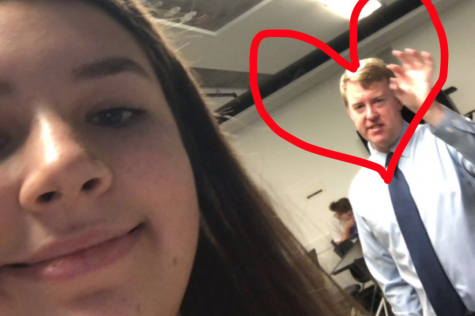 Quinn Losse, Staff Writer
Quinn Losse is a senior at Seattle Prep and this will be her third year on the staff of The Panther. She enjoys long walks on the beach and making mukbangs...