Kavanaugh Confirmation Prompts Student Discussion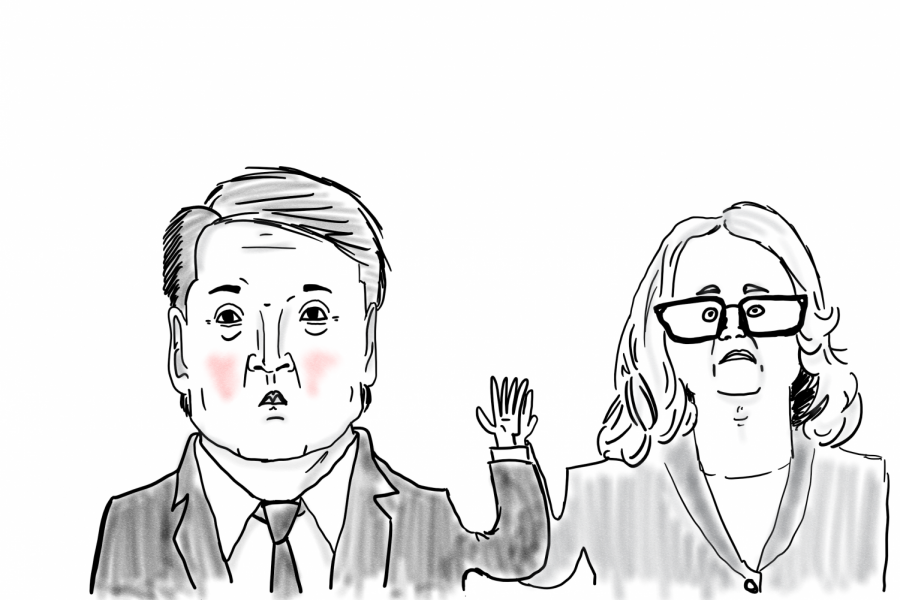 On July 9th, 2018, President Trump announced his nomination of Judge Brett Kavanaugh to the U.S. Supreme Court. Days following this nomination, Dr. Christine Blasey Ford, a psychology professor at Palo Alto University sent a letter to the top Democrat on the Senate Judiciary Committee, Senator Dianne Feinstein. This letter stated that in their high school days, Brett Kavanaugh physically and sexually assaulted her.
At that time, Sen. Feinstein didn't release this information. Two months later, from September 4-7, Kavanaugh testified before the Senate Judiciary Committee at confirmation hearings. The story went public on September 14. Dr. Ford shared her story with the world.
She alleged that at a high school party, Kavanaugh was very drunk and tried to "remove her clothes while holding his hand over her mouth to stop her from screaming." Kavanaugh denied that any of this ever happened, saying "I categorically and unequivocally deny this allegation. I did not do this back in high school or at any time."
The committee then announced that they would hold a hearing on September 24th to hear from both Dr. Ford and Judge Kavanaugh.
In the meantime, Deborah Ramirez accused Kavanaugh as well. A classmate of his at Yale, she accused him of an incident in which he "exposed himself at a dorm party" to her.
President Trump responded to the case saying the allegations are "totally political" and says, "I am with him all the way."
On September 26th Julie Swetnick accused Kavanaugh of sexual misconduct. Julie Swetnick admitted that she witnessed several instances of Kavanaugh drinking excessively and engaging in "abusive behavior" toward the teenage girls at parties. Two other women come forward about two additional sexual misconduct allegations after Swetnicks' story.
On September 27th, both Kavanaugh and Blasey-Ford testified before the SJC. During both hearings, both were extremely emotional while telling their points of view.
Holding back tears. Dr. Ford claims that she believes "100 percent" that Kavanaugh was the man who pinned her down and tried to take off her clothes. Kavanaugh responded to her allegation with great emotion, denying it, and using his reputation as evidence. On September 28, the Senate voted 51-49 to advance Kavanaugh as Supreme Court Justice.
This case prompted discussion among students at Seattle Prep. Some students were confused, and many teachers felt the need to address this divisive issue in classes.
When asked if it is okay to take a break from regular curriculum to talk about important current events, math teacher Ms. Young said, "absolutely I do, it's hard to incorporate into math but I find the time,"
Many students believe that it is important to discuss this as well as current events in the classroom. Mary Zepeda said,"I think it is very important for students to know about this because it is an event that helps shape the world we live in."
Lilian Brendlinger '21 agreed, and said, "I think that having an in-depth, respectful discussion in class on the hearing would have been valuable, as it gives students a chance to express their views in an academic environment."
Diego Garcia-Camargo said, "It's ok to take a break from the curriculum as long as it is an open discussion. It is very important for people to know about this because the majority of people only knew 'Kavanaugh? Didn't he rape somebody? I don't like him.' When the actual situation is a lot more nuanced. People just weren't educated on what actually happened."