Panther Fall Sports Prep for Playoffs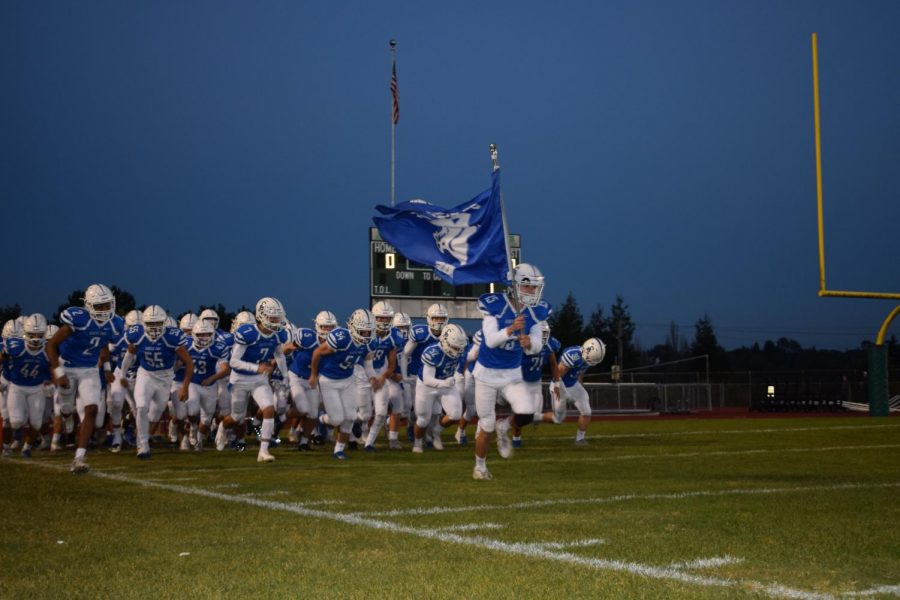 The Seattle Prep Fall Sports Season has just got underway, and the Panthers have already seen
success on the gridiron, the pitch, the course, and on the court.
The Seattle Prep Varsity Football team kicked off their season by going 3-0 against non-conference opponents Carson Graham  B.C., Redmond, and Roosevelt. Senior Captain Thomas Buckner said of the beginning of the Season, "It's been great to start our season off 3-0 and seeing all the improvement that has occurred each
week. However, now that we are enter- ing conference play here in the coming week, we really can't
afford to dwell on our past victories."
On Friday, September 21st the Panthers began conference play and despite losing their first three
divisional games against Garfield, O'Dea, and Blanchet, the Panthers still can clinch a playoff bye
if they can finish the regular season with a record of 2-1. Tonight, the Panthers have a road game
against Eastside Catholic at 7:00 p.m., and on the following week the Panthers will face Rainier
Beach which will be their Homecoming and Senior Night game.
On the pitch, the undefeated girls' soccer team has found success against virtually all opponents.
Led by Notre Dame commit, Bea Franklin, and University of Wash- ington commit Helena Reischling the
Panthers boast talent and veteran leadership.
Franklin said, "The start of the season has been a blast and we have tal- ent from every class and
it's been great to see all of us come together."
The Girls soccer team will face divisional rivals Holy Names on October 16th and will cap off their
regular season against Ballard on the 18th.
The Seattle Prep girls' volley- ball team has seen a lot of success out on the court, kicking off
their season with a 9-3 record. The varsity volleyball team is composed of a balance of athletes
from the sophomore, Junior, and Senior classes
Senior, Emma Jacobson, said, "We got great team chemistry and I think that has played a big role
into the successes we've seen so far this season." On this upcoming Monday, October 15th, the girls
will face divisional rivals Bishop Blanchet at Blanchet at 7 p.m.
On the greens the Seattle Prep golf team is off to a good start with a 5-3 record. The men's team
is led by Senior captain Caleb Cochran and Senior J.R. Day.
Cochran who is 3rd in metro said of the season, "It's been a great start to the season, but we're
going to need to pick it up a bit if we're planning on making a playoff run." The girls golf team
is also off to a great start with a 6-1 record.
The team is led by Senior Em- ily Baldwin who birdied for the first time ever in her last match.
Baldwin said of the season, "We're off to a great start." The girls golf team will face Bainbridge
this Thursday and will enter into post season play in the following week.
The girls Swim and Dive team is currently 3-1 on the season thanks to strong performances from each
grade level. After their first meet the girls had six District qualifying times and even more to
Metros. Senior Ella Hill's 200 IM time of 2:26.86 and freshman Bea Obaob's 100 Back time of 1:03.36
qualified both the girls to Districts.
Prep's three divers have also contributed big throughout the season. In her first meet, Senior Kate
Leahy scored a 239.50 on six dives. Sophomore Anastasia Greene and senior Hana Na- kata have also
represented the Panthers well on the board this year. The swimmers and divers are looking strong heading into the second half of the season and are looking to continue their streak of qualifying times and scores.
The Panthers boys and girl's cross-country teams have taken off running at the start of their
season with personal records being set and first place finishes being achieved. On September 15,
2018 the Men's cross-country team under the direction of new head coach Andrew Walker, participated
at the Steilacoom invite where Junior Cooper Klein set a 5k personal record at 16:43. The girls
cross country team has seen a lot of success this season placing second in their past two meets.
Senior Addie Weiss and Fresh- man Daniela Sekhar have been com- peting for the first-place spot on
the team. Senior Addie Weiss final beat her personal record that she set her fresh- man year and
told reporters, "It's taken a lot of effort to break that record and I hope that I can get an even
better time in this last month of XC."
Continue to stay tuned to Panther athletics as many sports programs are finishing up their regular seasons and entering i to post season play in the coming weeks.
About the Contributors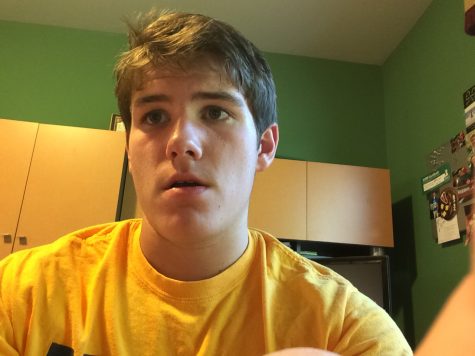 Owen Hendricks, Staff Writer
Hello, my name is Owen Hendricks and I am currently a Senior at Seattle Prep. This is my third year writing for the newspaper, because for window freshman...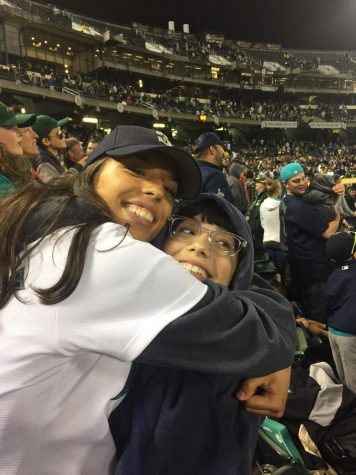 Kate Leahy, Editor in Chief
Kate Leahy is a Senior and Co Editor-in-Chief of the Seattle Prep Panther and is excited to be back for her third and final year. Some of Kates interests...