One Acts Spring onto Seattle Prep Stage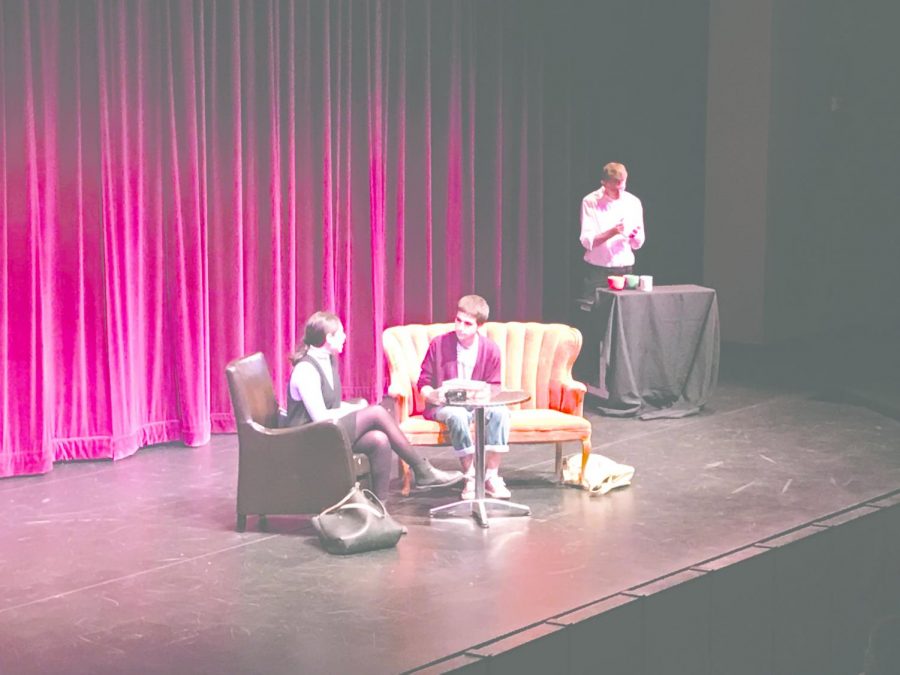 The annual Festival of One Acts returned to the Seattle Prep stage this spring. After a grueling five weeks
of rehearsals, the shows are ready for the bright lights of the theater and are anticipating the arrival of audiences.
This year, there were seven shows all directed by first-time directors. One of these first-timers, Julia Ribas '18, spoke
about her experiences in leading One Acts. Ribas has been seen on the stage in countless Prep productions but this is her first time going behind the scenes. On her decision to make the shift she said, "I have always wanted to try directing but I never could because I didn't have the resources or dedication from others."
She was so excited to see theater from a different perspective and to be working with such talented actors. Ribas describes her debut show as "The Breakfast Club" with a twist.
Director, Joe Robinson '20, was "really excited" for his show. Robinson makes his directing debut with the One Acts after his previous role in last year's One Acts as a lead. After only one year of participating in One Acts, Robinson became enchanted with the experience. He loves how One Acts "allow kids who want to get into the theater program to test the waters in smaller productions."
Robinson appreciates the creative freedom he was allotted in directing his show. He says, "it really allows for collaboration and creates room for relationships to build between the students. Robinson's show focuses on the relationship between two sisters who spend a night in their basement. They discuss adolescence, growing
up, family relationships, and what it means to be a teenager. The show is very relatable, and Robinson says that "everyone can find something within the characters that they can relate to and as they're watching the show, the audience forms bonds with the characters."
Another first-time director, Mayme Krueger '19, has chosen to direct because of her long-time love of behind-the-scenes. Krueger loves the community she the One Act groups. She says, "Although there are seven different shows, our goal is to produce a great One Act Festival for the school."
With the One Acts being student lead, actors and directors feel a creative freedom unlike any they have felt in other productions. Krueger says she is particularly "impressed by my actors' ability to adapt and play with different ways of portraying a character."
She is excited to see how the different actors and directors bring life and creative takes on the stories. One Acts are a fun way for students to see their peers showcasing their talents.
Jonah Cavanaugh '20 is participating in his second year of One Acts. Cavanaugh loves theater and wished to continue experiencing theater as much as he could. He says, "I was having too much fun to pass up another chance to be in the theater."
After a smashing show last year, Cavanaugh realized his love of the small setting and more intimate feel of the One Acts. He said One Acts give the actors more freedom, especially in their ability to interpret the scenes in different ways and have more time to try different things with the scenes. Cavanaugh said there is something for everybody, "comedy, tragedy, and drama are all mixed together in one beautiful show that you won't want to miss!"
Mr. Othman is just as excited for the shows to premier. He loved the One Acts because there was something for everyone. From comedies to dramas and known productions to original works, there is always so much to choose from in the One Acts.
Othman watched and mentored the directors throughout the process and loved seeing their creative processes. He says the One Acts are "a different type of theater; they are less formal than other shows and are really fun."
The shows were performed in the spirit of theater but with a little healthy competition.
Annika Bjornson '18 alongside her assistant director Addison Co '18 won the Judge's Choice with "Wavelength". Julia
Ribas '18 won Audience's Choice with her rendition of "The Breakfast Club." This year's Festival of One Acts was Prep's 29th year of the performances.
The shows were performed from May 15th through the 18th. Seattle Prep's students have worked tremendously hard on these productions to create a wonderful experience for the audience.
About the Writer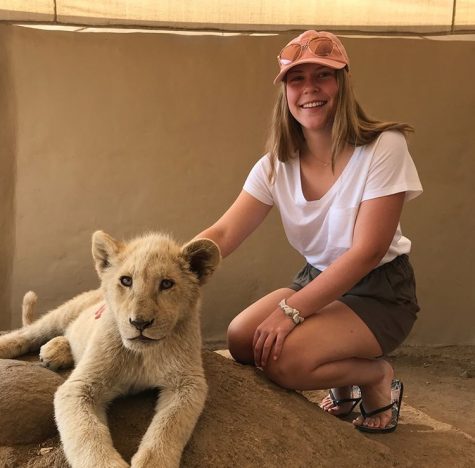 Audrey Frigon, Managing Editor
Audrey Frigon has been a member of the Panther Staff since sophomore year and is this year's Managing Editor. She plays Seattle Prep basketball and lacrosse....