Television Shows and Movies Diversify Leading Roles
Hang on for a minute...we're trying to find some more stories you might like.
Throughout the past decade, television and movies have made increasing efforts with race and gender minorities playing lead roles, but there is still a big gap the industry must fill. According to a "2017 Hollywood Diversity Report" from UCLA, the Les Angeles Times reported that minority actors "landed 11.4% of the lead roles on broadcast scripted television, an increase of more than 3 percentage points over the previous year."
            Some of the television shows this report accounted for include Fox's "Empire" with Taraji P. Henson as the lead actress, ABC's "Fresh Off the Boat" which features the lives of an Asian-American family, and ABC's "Scandal," staring Kerry Washington. These shows, and many others, have shifted the focus from the prominent white male actors to often over looked African American, Asian, and Latino actors and actresses who have proven time and time again the importance of the spot light being shined upon them.
            The film industry has also seen a jump in diversity in lead actors and actresses. One film that has recently demonstrated this is Marvel's "Black Panther." In a CNN article, Dean Obeidallah shares his opinion on how the movie with further effect the industry and those watching by stating: "the box-office success of 'Black Panther' gives me hope that one day my minority group, Arab Americans and Muslims, will see a superhero from our community on the big screen."
            Previously, Marvel has not shown gender or race equality in their films, including the "Avengers" movie which has a five to one male to female ratio, all of which are Caucasian. Obeidallah is in high hopes that Marvel will change this pattern, as "Black Panther" brought in $192 million in North American theaters.
            Not only has the acting side of the film and television industry improved, but also Hollywood's directors and screen writer's diversity has drastically improved. According to Thomas Schlamme, President of the Directors Guide of America's television union, "the percentage of ethnic minority first-time TV Helmers (directors) more than doubled from 2009-2010 to 2016-2017."
            Although the film and television industries still have a long way to go to make race and gender minorities equal to their male, white counterparts, people are hoping the gap will be filled with the influence of the inspiring works we see today.

About the Writer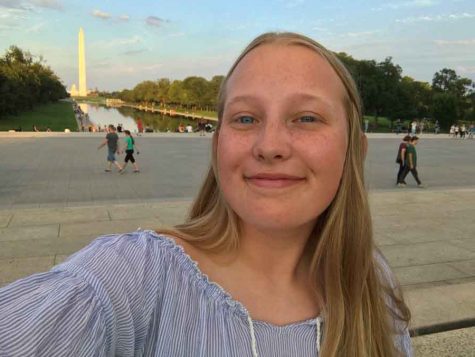 Chloe Saharic, Online Editor
Chloe Saharic has been on the Seattle Prep Panther staff for two years and is excited to start her Senior year as an Online Editor. She enjoys running...