Seahawks Slide into Unsure Offseason
It appears our beloved Seahawks are in dire straits. As Philadelphia prepares to parade the Lombardi Trophy down Broad Street just as Seattle paraded down 4th Avenue in 2014, Seahawks fans will be wondering what the team will do to fix its issues in the coming offseason.
For anyone who is still holding out hope: the beloved Legion of Boom is dead. Kam Chancellor was lost for the year with a neck injury, and Richard Sherman ruptured his Achilles. It's been speculated that Chancellor may never play football again, and Sherman is nearly 30, somewhat old for an NFL DB, and especially one attempting to recover from an injury as serious as his. Then, there is the one (currently) healthy member of the beloved juggernaut, Earl Thomas, who ran after Cowboys coach Jason Garrett, saying "If you can, come get me." Great. There is hope in the secondary, however. Backs like Deshaun Shead, Jeremy Lane, and newcomer Shaquill Griffin have impressed in limited roles this year, which eases the pressure for the Hawks to overhaul the secondary. If anything, it's simply a sad moment for fans to see the LOB go.
The rest of the defense will need upgrades at certain spots as well. LB Cliff Avril suffered the same neck injury as Chancellor, and he too may never take the field again. DT Sheldon Richardson was interested in returning to the Jets, who he left for the Seahawks at midseason. The king of offsides penalties, Michael Bennett, is "overpaid and past his prime" according to Sam Pelly '18. Pelly thinks that beloved players like Bennett, Sherman, and
Still, the defense is an area of low priority for the Hawks, simply because the offense is so poor. Had we not had Russell Wilson, we probably would have been one of the worst offenses in the league. Wilson was the team's leading rusher due to his exceptional talent and the Hawks inability to find a good, healthy rusher. Wilson accounted for 82.1 percent of the team's total offense this year. That's problematic, says Sam Pelly '18, who wants to see "an addition of talent to the offensive line, and a solid running back who can ease the load on Wilson." Pelly especially emphasizes the importance of a good draft this year. It's no secret the Hawks have gotten old, so getting younger with a new class of guys should be a top priority.
Our other top priority is our kicker. Blair Walsh is bad. Why we signed a kicker who missed a 27-yard chip shot against us to win a playoff game the year prior is a good question. It's also a question why Walsh was so bad this year when last year, he was the best kicker in the league by percentage. Had Walsh hit the field goals he should have, the Hawks would have won 3 more games. If that's a little unfair, then how about at least winning one or two more. Anyhow, Walsh was brutal. Erin Blair pointed to some light at the end of the tunnel, " the Hawks did sign Jason Myers, a kicker, which will hopefully address the need for a more accurate and consistent kicker." Amen to that.
Pelly summed up the spirit of this offseason pretty well by saying, "It feels terrible, but we need to completely rebuild. Our roster will not win another Super Bowl, so we need to build towards the future and part of that is saying goodbye to some of the older Seahawks we all know and love. Sherman, Bennett, Graham. Guys like that are all past their prime and carry high salaries. I wouldn't be surprised to see them all gone next year."
With any luck and a lot of movement this offseason, we just might see Pete Carroll riding on the roof of a Ride the Ducks boat through the streets of downtown sometime soon. In the meantime, 4th Street waits.
About the Writer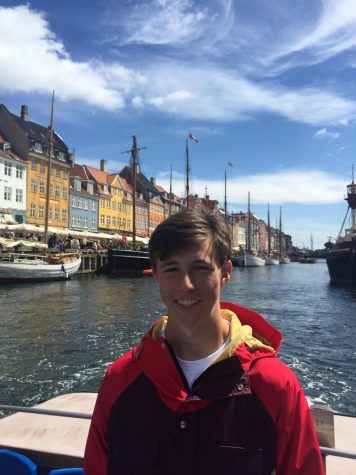 Kellen Kavanagh, Sports Editor
Kellen Kavanagh is a three year member of the Panther staff, and is excited to enter his senior year serving as the paper's sports editor. Outside of...