The LRC Serves the Needs of Many
Hang on for a minute...we're trying to find some more stories you might like.
Over the past few years I have overheard students talk about the LRC as if it were exclusively a place for intellectually challenged students, when in fact there are many reasons for someone to use it. In actuality, the LRC is meant to help and accommodate all kinds of students including but not limited to, dyslexia, ADHD, test anxiety, and post-concussion syndrome. It is also important to note that use of the LRC is not an indication of intelligence or even academic achievement.
The LRC prefers to measure success and achievements based on a student's own sense of satisfaction and personal accomplishments. That being said, there are LRC students who have graduated from top schools like Stanford University and NYU. There have also been students who have made it in the world of professional sports. Additionally, many LRC students are members of the National Honors Society here at Seattle Prep, and their accommodations have shown exceptional proficiency. Ms. Allen-Johnson, an LRC teacher, said that the LRC's goal is to "…even the playing field for students so they can compete at the highest levels alongside their peers."
I am an LRC student and it's embarrassing to admit. Frankly, it is frustrating that I have to walk out of class in front of my classmates to take a math test in the LRC. Maybe I'm more sensitive to the embarrassment and awkwardness, but being one of the few in my class who needs to use the LRC is difficult. Even though leaving class to take a test is an obvious indicator that I am enrolled in the LRC, I don't like talking about it because people tend to be condescending and insensitive. I believe that many LRC members share the same anxiety, though I am aware there are those who do not. Nonetheless, it is an issue I feel needs to be addressed.
The most common judgment I hear from other students about the Learning Resource Center is, "you can't be in the LRC if you don't have a learning disability." This is not strictly true. I am someone who does not have a diagnosed learning deficit but I have been shown to benefit from extended time on math tests. The LRC also serves students with anxiety, temporary support plans for issues like sports injuries, or students who come in at the request of a counselor or teacher. Ms. Allen-Johnson stated that the LRC "…purposely supports a wide group of students to…eliminate perceived stigma around the [Learning Resource Center]…"
The LRC is an important place that many Seattle Prep students find helpful. It is a great resource for those who have common learning disabilities as well as students who need additional academic support. It is time to stop stigmatizing those of us who use the Learning Resource Center.

About the Writer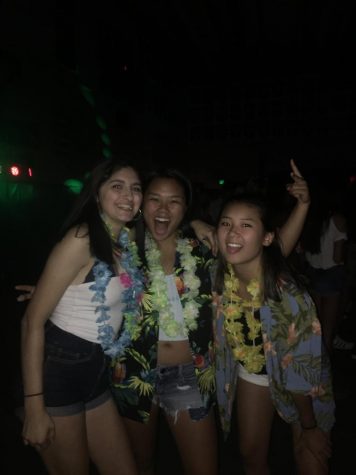 Sophie Freeman, Photo Editor
Sophie Freeman is a Senior at Seattle Prep & the Photo Editor for the Seattle Prep Panther. This will be Sophie's third year on the journalism staff....