Your Future Favorite Artists–Emerging Singers of 2017
In 2017, we should expect to see the rise—and resurgence—of artists who are making their way into the spotlight. Remember the song "Mr. Brightside"? The band who wrote the song, The Killers, will be making a comeback this summer with their new album, their first since their 2012 hit Battle Born five years prior. In an interview with Q magazine, the band disclosed that the songs in the album are much more personal to the artists and have a close meaning to them .The new album is expected to be released this summer.
Next up is Haim, the sister trio from Los Angeles, will be making their comeback this summer with a new album. They intend for this album to be simplistic, going back to the core of music without having any additive noises. Plus, according to Este, one of the sisters, 2017 is going to be a landmark year for the trio. She said, "You don't even know what's coming for you. I'm warning you. You. Don't. Even. Know."
While The Killers and Haim are back on the rise, some artists are making their first appearance in mainstream media. Dua Lipa is one of them. Dua Lipa is a British singer who has recently made herself known through her singles such as "Blow Your Mind." She is expected to drop an album on June 2nd of this year. Recently she has been nominated for the Critic's Choice Award at the Brit Awards. She first made her debut on YouTube at the age of 14, covering pop songs by soulful artists like Christina Aguilera.
Finally we've got Zara Larsson, a Swedish pop singer with "catchy lyrics and danceable tunes" according to Time. She was first noticed when she competed—and won—the Swedish take on "America's Got Talent;" "Talang" at the age of 10 in 2008. She's already released four albums from 2013 to 2015 and is back and expected to hit the mainstream in the US with her new album coming out this year, So Good.
About the Writer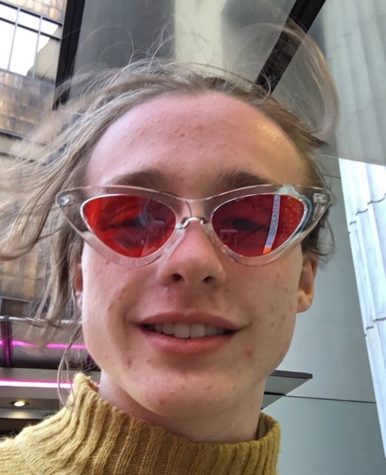 Joe Robinson, Social Media Editor
Joe Robinson is this year's first, only, and best Social Media Editor (he still doesn't really know what the position entails), and a Junior starting...