Prep Students Dish on their Favorite Recipes
Hang on for a minute...we're trying to find some more stories you might like.
With new opportunities for all Prep students to enter their favorite recipes, The Smith Cafe is really stirring thing up this year! The Café is allowing all Prep students an opportunity to submit their favorite dish for the whole school to enjoy during lunch.
Head Chef Carter stated that the Smith Cafe is looking for dishes that are "family oriented" and "meals you do not get on a regular basis that can bring people together." Family recipes are also encouraged for unique dishes such as original recipes made by parents or grand-parents. These meals will be different from the regular meals served in the Café so students can try foods from different cultures that they don't usually get to enjoy.
The first dish chosen to be featured in the Cafe was Chilaquiles by Ben Galindo-Navarro which was served on September 30th. This is a dish that Galindo-Navarro's family eats on a weekly basis.
The staf at the Café are interested in entrées that can serve many people, not desserts. Students should also think about allergies and inexpensive ingredients to make the dish when submitting their recipes. The few lucky guest chefs will also have the opportunity to assist in making the recipes they submitted.
To submit a recipe, go to the Smith Café Haiku page and under "Guest Chef Ideas" are the rules and the instructions on how to submit your recipe. These special dishes will be served in the Smith Café about three times during the school year, allowing plenty of time for
submissions.
If students especially enjoyed one of the special dishes they can find the recipe on the Smith Café Haiku page. This will give students the privilege of bringing a dish from a different family that their family may not usually have into their own home. The recipes will also include a picture of the guest chef and a summary on why s/he submitted the dish and what it means to them. Remember to always stop by the Smith Café during lunch or after school to enjoy all the foods presented by the Seattle Prep lunch crew.

About the Writer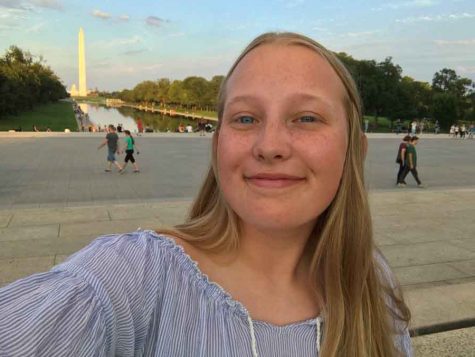 Chloe Saharic, Online Editor
Chloe Saharic has been on the Seattle Prep Panther staff for two years and is excited to start her Senior year as an Online Editor. She enjoys running...