Panther Journalists Win Awards at WJEA Contest, Richardson Wins Adviser of the Year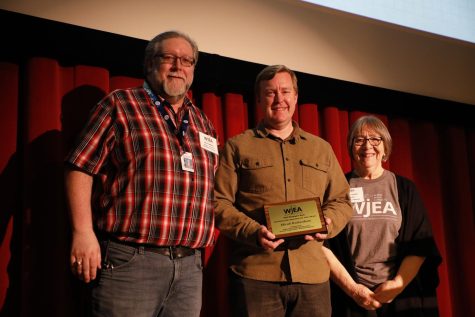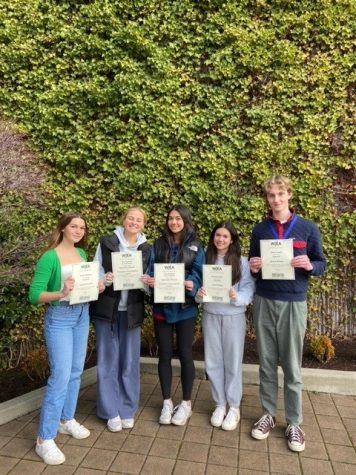 On Saturday, The Panther Journalism team attended the Washington State Journalism Education Association (WJEA) annual State Conference and Contest at Mountlake Terrace High School.
During this contest, six student journalists competed in write-off contests. These contests required students to attend a press conference or presentation followed by a Q&A session. Following that, students had 70 minutes to write an article.
Each contest is ranked from Superior (highest award), Excellent (second highest),  or Honorable Mention. The following students took home awards in their respective contests:
Alden Arnold '23-Superior (Review Writing)
Sophia Magnano '25-Excellent (Editorial Writing)
Delphine Mock '24-Excellent (News Writing)
Alex Gardner '24 & Ava Tinder 24-Honorable Mention (Newspaper Layout)
Additionally Panther adviser Micah Richardson was awarded 2023 Journalism Adviser of the Year for the State of Washington. The award is the result of students in the program nominating their advisers, filling out a nomination form. From that pool of candidates, three finalists are chosen by other journalism advisers from around the state and eventually one winner is selected.