Winter Fashion Trends and Must-Haves
Winter's here (according to the queen Mariah Carey), and its finally time for sweaters, leg warmers, and giant puffer jackets. We have selected the most popular trends, the best tips to create cute and warm outfits, timeless closet must-haves, and Prep favorites.
Layering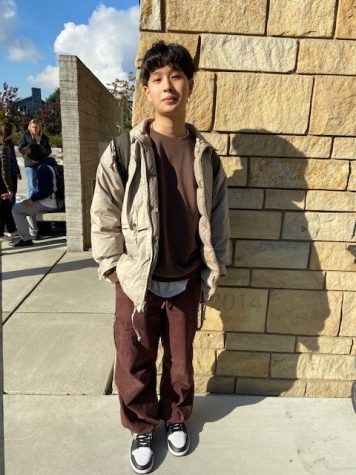 Have you ever had an outfit that was simply…boring? Well, a clever way to solve this problem would be to layer. During the winter it is all about the layers to stay warm and stylish.
Trends: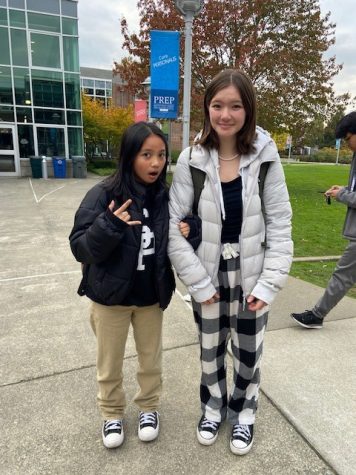 Puffer Jackets/Vests: If you have not noticed, puffer jackets have the crown for the most popular '22 winter trend. It almost seems everywhere you
go; a giant puffer jacket follows. Not only are they amazingly comfortable and warm, but they can also elevate any outfit.
Corduroy: Corduroy is a fall and winter favorite, and for a good reason. It is warm, cute, and such a versatile material. There are corduroy pants, jackets, bags, hats, vests, the list goes on. It's great for layering and can go well with lots of styles.
Vintage Leather: Leather styles have come and go, and the small collar leather blazer and jacket is trending! Leather coats are by far my favorite trend on this list, but fast fashion is not cute. To get a superior quality, ecofriendly, and trendy vintage leather coat… secondhand is the way to go.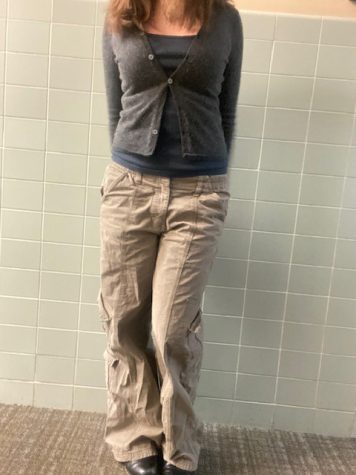 Chunky Sweaters: Who doesn't love chunky sweaters? They go with everything, easy to style, and will keep you warm on colder Seattle days. A favorite way to style chunky sweaters is with a simple black skirt, fleece tights, boots, and of course… a giant, chucky sweater.
Cargo Pants: We love Cargos, don't we? They have been flooding my Pinterest and are a trendy pant option. Cargo pants are the way to go if bored of denim or sweatpants. They're trendy and can make your outfit more interesting and stylish.
Staples:
Denim: Ditch the basketball shorts and buy some nice denim. Whether it's a denim jacket or flares, it can keep you warm and make your outfit look more put together. Some good brands are Levi's, American Eagle, or second hand if looking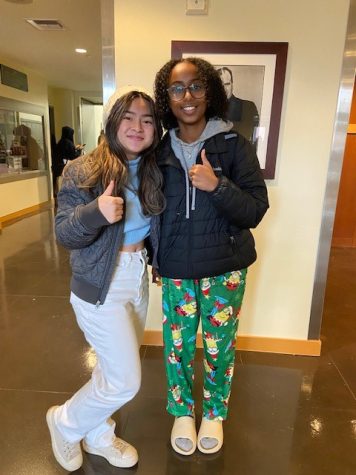 for a more vintage style.
Turtlenecks: Turtlenecks are a must-have for winter; they're warm, great for layering, and forever timeless. On a chilly
winter day, a black turtleneck, dark blue flared jeans, a puffer jacket, and UGGs will never let you down.
Winter Accessories: During the winter, legwarmers, knitted hats, legwarmers, and leather gloves are necessities but can also be fashionable accessories. Trade your 2016 pom-pom hat for a classic crochet beanie or add white leg warmers and arm warmers for more layers in your outfit!
Prep Favorites: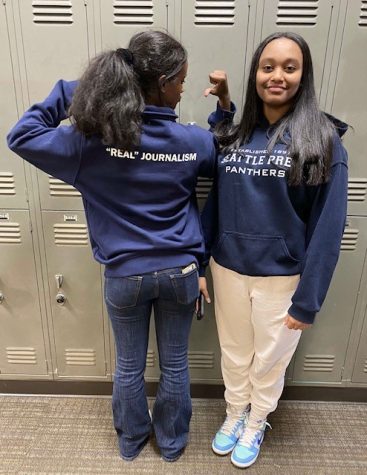 Prep Pride: Prep pride is in! From sweatpants, pjs, shirts, hoodies, hats, jackets, shorts, Prep Pride is dominating the hallways making it the #1 Prep Favorite.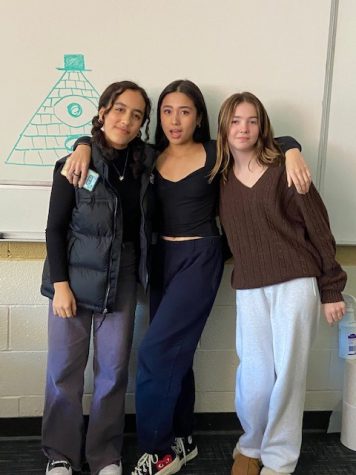 Casual Wear: Prep students love to dress casually. Most Prep students are seen in jeans, sweaters, sweatpants, hoodies, and athletic wear… even pajamas to school are the norm. Prep students prioritize comfort in their fashion.
  An honorable mention of Luke's Christmas spirit: