Meet A Freshmen: Joe Maskill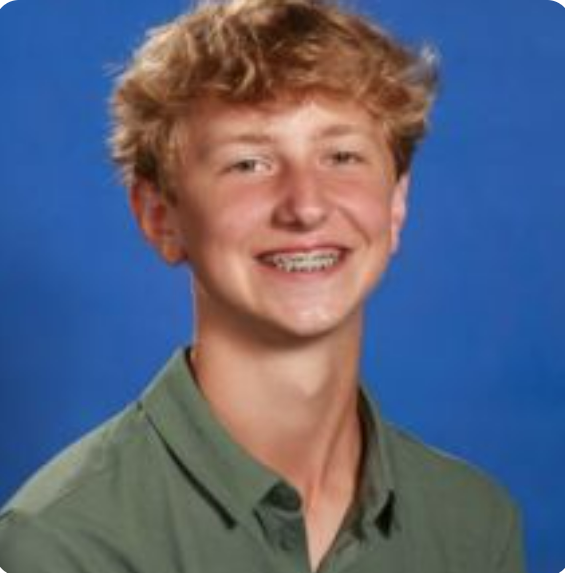 Joe Maskill is a freshman this year at Seattle Prep and has clearly embodied the school spirit. Seattle Prep interested Joe because his family values Jesuit education and he had already been familiar with the school through friends. Because Prep is the largest school Joe has ever attended, he was nervous, naturally. However, he has experienced moving schools, homes, cities, and even states multiple times in the past.  
Joe was born in Seattle, but lived in Bend, Oregon until he was twelve, when his family moved back up North, and he started school at Assumption St. Bridget.  
Despite being the youngest of four kids, Joe is the first person in his family to attend Seattle Prep. He has an older brother who goes to Roosevelt and two siblings in college. He shares about how he was naturally drawn to Prep's community, diverse campus, challenging academics and exciting co-curriculars. Joe describes why community matters to him, "everyone is connected through school pride, and we are all connected through the things that we do together, create an impactful and inspiring community to grow in."  
One of Joe's favorite aspects of Prep is the inclusive, and tightly connected environment and community. He is taking full advantage of all the activities and clubs Prep offers. For example, Joe recently joined the business and drama clubs. He is the Class of 2026 ASB president and is excited to represent his classmates. Joe is also taking part in Prep's fall production of Into the Woods as the steward/wolf.  
He is a proud member of Bellarmine collegio and is currently taking Profe Nemeth's Spanish class. His favorite subject is first-year choir rotation, because several of his friends are also in that class and he has developed a close relationship with Mr. Weeks, through time in his class and working together in the musical. Welcome to Prep, Joe!