Prep Students at SCP Spearhead Change in Criminal Justice System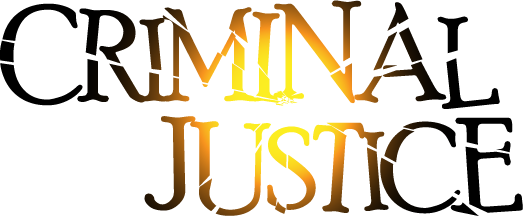 "Bam!" The ruthless strike of a judge's gavel. A family torn apart. A victim still hurt. A person wrongfully locked up for life. For many in the Washington Criminal Justice System, this is the story they face. One mistake has people incarcerated without a chance of parole. In response, the Seattle Clemency Project aims to reform the criminal justice system in Washington to help heal both the victims and perpetrators, starting with the help from students here at Seattle Prep.
"We need to readjust our way of thinking about the criminal justice system and justice in general," stated Maddie Ando '23, a summer intern for the Seattle Clemency Project (SCP), a group dedicated to reforming Washington's criminal justice system and seeking clemency for those wrongfully incarcerated. Interns at the SCP work in teams as either moderators, a part of the communications team, or programming. As a moderator, Ando is able to moderate events the SCP holds.
This week, the SCP will host a panel at Seattle Prep on September 14th from 6:30 to 8:00pm in the Healy Theater to talk about the transformation of three incarcerated men, how they changed their community, and our others can work to reform the justice system.
Ando explained how the current criminal justice system in Washington falls short in providing true justice. "Surprisingly, Washington is one of the farthest systems from justice. We might think it's very liberal, but in reality we are one of the only states without parole, said Ando. "Our form of justice, locking people up, actually doesn't validate the victims or help the people that are in prison because they end up going into situations that are similar to the conditions they faced before they went to jail."
From her time working for the SCP, Ando reflected on how she changed from this experience. "I definitely gained a lot more insight into how the criminal justice system works and what goes into it, but also just the emotion and the real people behind these big words like 'lifers,'" referring to those put in prison for life without parole.
"I was able to get to know them on a personal level and recognize that they are all human. So just seeing the other side and recognizing how important it is to be understanding," said Ando.
Ando then went on to describe her ideal form of justice for those wrongfully incarcerated. "Justice to me is educating people, helping those who have committed crimes recognize what was wrong with what they did, and helping them build a better life moving forward. And then also acknowledging what the victims went through and helping them feel confident and comfortable moving forward."
The SCP has brought the attention of criminal justice to Prep before. Last year, the project screened the documentary "Since I Been Down" during the Peace and Justice Week. The film was directed by Gilda Louise Sheppard, a special guest speaker during the week, and told the story of Kimonti Carter, a formerly incarcerated man spearheading a change for the criminal justice system in Washington. Ando added that updates on his work will be announced soon.
Finally, Ando spoke about why it is important people change the criminal justice system. "We need a change in our criminal justice system, and we need to change how we think about justice. The media portrays it in such a black and white [fashion]–criminals go to jail, victims are happy–but in reality that's not what it's like. The victims are still hurt, even after the "villain" of their story is put in jail, and the people in jail aren't getting the help they need."