Coach Scott, Panther since 1971; "I can't ask for anything more!"
"You can really tell he cares" says RJ Pedersen '23, reflecting on his track coach, Coach Scott, "He cares about students and the school a lot. It seems like Prep is more than just a job to him."
Scott is known for his passionate presence both on the track and on the prep campus. His presence, however, did not start when he was hired. Scott was first introduced to the Prep community in 1971, when he began attending Prep for his high school education. "Prep just felt like home. It felt like community and I just wanted to come back" Said Scott. Today, he is the Director of Diversity, Equity and Inclusion, and the program head for Co-ed Track and the Black Student Union.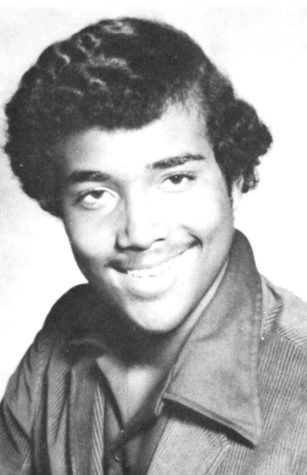 Scott was hired at Prep in 2005 as an assistant football coach. He then transferred into the English department and eventually the Health and Exercise program. Most recently, in 2015, he began working as the Director of Diversity, Equity, and Inclusion. "This was quite a change", said Scott.
Due to his everlasting presence on the Prep campus, some students have dubbed him "Deino the Dino." When asked what has changed at prep over his time, he replied "I think the students and community have become much more caring about each other and the world around them."
"My favorite part is watching the transformation of students and getting to know them." said Scott, reflecting on his favorite part of working at Prep. Being involved in many different aspects of Prep and connecting with students with diverse interests, Scott sees Prep for all that it is and all that it can offer.
Having these connections to students has proved very beneficial for Scott. "I speak to many alums, they tell me that I made a difference in their life or in their time at Prep," He says, "I can't ask for anything more."
Throughout his time at Prep, both as a student and as Faculty Member, Coach Scott has embodied the meaning of Virtus in Arduis, and continues to share his passion for education and kindness.