Live From T-Mobile Park: 2021 Graduation Held at the Home of the Mariners
For the class of 2021, the end of senior year is approaching, including graduation. But in a time like no other, Seattle  Prep is still giving their seniors a live graduation ceremony. This year, Prep is holding graduation at T-Mobile Park, the stadium for the Seattle Mariners.
           The pandemic has had quite the effect on Prep traditions, as the Class of 2020 was unable to experience a live ceremony. Stephanie Benjamin, the Auction and Events Manager at Prep, has been working with Mr. Stearns and a team of administrators led by Ms. Luby to plan this year's graduation. They wanted to ensure that Prep graduates get the traditional graduation experience this year while following CDC guidelines.
           Ms. Benjamin said, "Last year, we had a virtual graduation, so this year, it was important to us to do everything possible to be able to have an in-person experience." Prep also knew that Benaroya Hall, where graduation is typically held, would not work as a venue this year and chose T-Mobile Park instead. There was just not enough space at Benaroya for Prep to hold a Covid-safe ceremony for graduates and their families. The stadium is big enough for graduates to bring up to 6 guests! The outdoor stadium was one of their best options for having a safe in-person graduation. Many other Seattle schools, such as HNA, have also chosen to host graduation at T-Mobile Park. The graduation at the stadium will still have most of Prep's traditional graduation elements, such as student speakers and awards given by the school administrators. Graduates will also be walking across the stage and receiving their diplomas.
           The stage will set up at second base on the baseball field, with the graduates and their families seated at the 100 level of the infield. The 100 level of the stadium is the lowest level of seats at T-Mobile Park and is closest to the field. The graduates will have their own designated area to sit apart from their families. To follow CDC guidelines, every family will be seated in socially distanced pods, which are the same pods used for Mariners games. The Seattle Mariners ticket office designed these pods to ensure of safety of everyone attending the ceremony this year. Also, all attendees of the graduation are required to wear a mask.
            Despite the circumstances of the pandemic, Seattle Prep has created a unique and fun experience for the Class of 2021 and their families to celebrate their accomplishments as a Panther.
Congrats to the Class of 2021!
About the Writer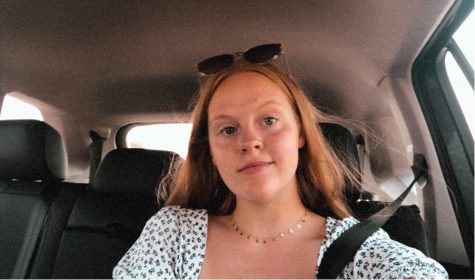 Hannah DeGroot, Staff Writer
I am a sophomore at Seattle Prep and happy to be a member of The Panther! Outside of class, I play volleyball for Seattle Prep. I also play club volleyball...