The Art of Making Art
Teachers Pursue Passions Outside of School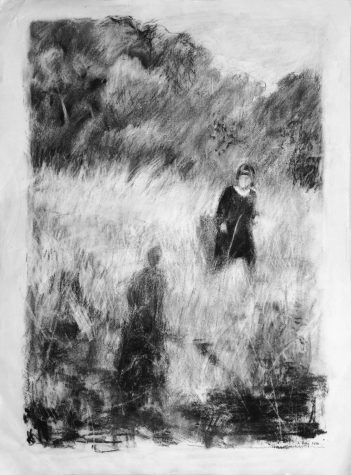 Prep teachers, Mrs. Anne Petty and Mrs. Melissa Dold also have careers outside of their jobs at Prep as professional artists. Both regularly have shows of their art in galleries around the Seattle area.
Petty has loved art from a young age, significantly inspired by her parents, both of whom are artists as well. She went to Missouri State where she received her BFA in painting and drawing and then to the University of Washington where she received her MFA in painting and drawing. Petty's work explores the psychological relationship between the individual and their natural environment and she primarily paints women, typically alone and isolated, creating anticipation and curiosity with her work while still allowing room for interpretation. Through school and lots of hours in the studio, Petty was able to develop her career, refine her skills, and become the amazing artist she is today.
Dold on the other hand developed a love for art in high school, however she was so busy with sports and schoolwork that she wasn't able to really pursue it until college. Inspired by her teachers as well as former and present artists, she took a drawing class her freshman year and from then on, she was totally hooked. She went to the University of Washington where she received her BFA in painting, and then to Boston College where she received her MFA in painting as well. Dold's work strives to address how we, and our environment are impacted by climate change in the way she positions humans and animals in landscapes that capture an anxious and melancholic mood through scale, color and atmosphere. Dold's work is mainly about her own experiences and she often creates visual stories that can lead to endless possibilities.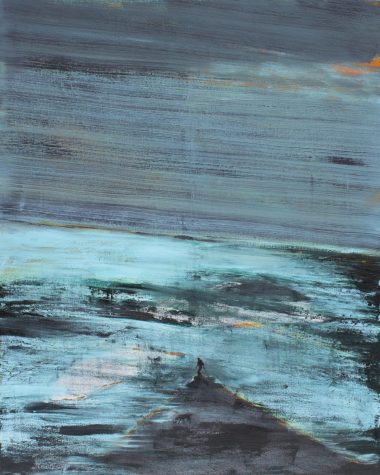 As artists, the ways in which Petty and Dold connect with their art significantly impacts how they view and interpret it. Petty personally connects the most with types of art that "speak to the human condition and reveal themselves over time" and it is important to her that this art is "equally about the process as it is the content."
Dold connects most with art that makes her think- "what is the deeper meaning? What is the narrative? What is happening with the space?"  Her paintings cause the viewer to question where the landscape is and what is happening, and she has hopes that they "reveal a truth through fiction."
When asked what they considered to be the most amazing pieces of art of all time, for both Petty and Dold the first thing that came to mind was Pablo Picasso's "Guernica." This piece of artwork is described to be monumental and signifies the tragedies that took place during the Spanish Civil War. It is an anti-war symbol, and an embodiment of peace.
The best piece of advice that Petty stated had been given to her as an artist was to "experiment and don't be afraid for work to look bad. You have to create bad work to get the good work." Dold shared that hers was to "keep making art no matter what the circumstances!"