Through the Years
Physical Changes Transform Campus
In 1891, Seattle Preparatory School was founded. But how has the campus changed since then? It all started on September 27th, 1891, when the Immaculate Conception School was founded in a rented space at St. Francis Hall in Seattle. It was located on the corner of 6th Avenue and Spring Street. In 1894, It was then moved to a building on Madison and Broadway, and in 1998, the Immaculate Conception School was renamed "Seattle College." Eight years later, the school moved again to its current address.
The original Adelphia Hall was built in 1905 and housed the Jesuits. The building was initially built as an academic building for a Swedish Baptist Seminary. This building stood where Rudolph Playfield is. Adelphia Hall looked over the hill and the all-brick building served as Prep's primary academic building from 1919-2013.
The next significant change to the Prep Campus was the construction and opening of Garrigan Gym in 1929. It was dedicated to William A. Garrigan, a popular St. Joseph parish priest. When it was built, it was considered the best gym in the entire city. Mr. Scott, who is the Director of Diversity and attended Prep as a student, has seen many of these campus changes happen. Mr. Scott said, "At the grand opening of Garrigan Gym, it was such a big deal, and people from Hollywood even came up to see it!" Though it is relatively small compared to Prep's current gym, it was the biggest city at its time. The gym was so tiny that Prep did not really host home games there at all.
In 1952, Prep added a south wing to the gym, which housed a chapel, six classrooms, a locker-room, and a cafeteria. The two buildings were connected to each other. This wing is known as "Christy  L". The building received that name because of its L-shape and because it is named after Fr. Christopher "Christy" McDonell.  About thirty years later, the south wing was renovated and became what we now know as McDonnell Hall.
In 1966, a façade was built in front of Adelphia Hall and the roof of it was flattened. The façade was taken down shortly after, and the large cement wall of McDonnell Hall is where it used to be. The gymnasium's front wall is synonymous with Seattle Prep, as it proudly displays the school's name and features the ever-changing ivy.
Another significant change to Prep's campus happened in 1979 when the Jesuit residence became part of the Prep campus, which was named Peyton  Hall. This hall got its name because it was named after a family of donors to the school who sold farmland to support Prep. Now that Peyton Hall is AMH, they named the Peyton Plaza in recognition of them. Peyton Hall stood precisely where the current Adelphia Hall is. Peyton Hall was demolished in the construction of Adelphia hall in 2014.
Garrigan Gym stood until 1983 when the McHugh Gymnasium opened up and is still used as Prep's primary gym. The old gym eventually was turned into the Healy Chapel and Theater.
Also, 1999 was a big year for the Prep campus. The underground parking garage and the St. Ignatius building both opened that year, which is primarily used for Collegio and theology classes. Also, St. Ignatius statue was installed in the plaza. Iggy is only 22 years old! The Mary and child statues would come later in 2015.
From 2007 to 2015 is when the campus became what it is today. During those eight years, Adelphia Hall was renovated, and the Healy Chapel and Theater, Rudolf Playfield, the Lee Family Arts Center, the Ohno Field at Montlake, and the Our Lady of Montserrat Chapel were built. Liz Brennan, the Director of Development at Prep, has fundraised for these campaigns. She loves our campus, especially Our Lady of Monserrat Chapel. She said, "Of my legacy at Seattle Prep, I am most proud of being a part of building the chapel."
From its founding in 1981 to today, the Seattle Prep campus has changed drastically. Over the centuries, buildings and cosmetic renovations have happened to make Seattle Prep the modern campus it is today. With plans to add another building to Prep, who knows what's in store for our school's campus?
About the Writer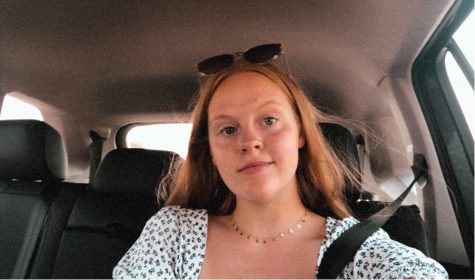 Hannah DeGroot, Staff Writer
I am a sophomore at Seattle Prep and happy to be a member of The Panther! Outside of class, I play volleyball for Seattle Prep. I also play club volleyball...