Virtual Classes Pose Challenges for Student Attendance
"Wi-Fi issues are the new "the dog ate my homework"!! – Mrs. Fields
Given the dramatic reduction in travel and college visits due to COVID, Prep's attendance trends have been positive this year. The virtual format and flexible schedule with asynchronous days allow students traveling for sports or recreation to log on to their Zoom calls in airports, hotels, or even in the car. Getting to class, however, is not always as easy as it may seem.
Students battle unstable internet connections every day. This could be due to the number of devices requiring Wi-Fi in their home. Parents may be working, and siblings may also be in class. Nevertheless, students must work with what they have and troubleshoot internet problems the best they can. The teachers are very understanding when these difficulties arise, and the Help Desk is more than happy to lend a hand to students experiencing I.T. issues.
No one is excited to get out of bed bright and early, especially to take a math test or complete a science lab. An upside to at-home-learning is students can now roll out of bed at 8:00 am, as opposed to having to pick up carpools, fight traffic, find parking, and be on campus by 7:45 am. Sleeping in, however, is still a problem for some. Perhaps their alarm clock does not go off or they press "SNOOZE" too many times. In that case, Mrs. Fields has become the new "Prep ALARM CLOCK."
Six absences are permitted per class (ten for Collegio) before a student faces consequence. No-credit situations are reserved for if a student exceeds the allowable number of absences. "We have tried to be sensitive to a variety of personal challenges during COVID, but we have had to assign JUG for students who just can't get out of bed in the morning", said Mr. Stearns.
After the fourth tardy in any class students are assigned JUG. JUG is derived from the Latin term, jugum, which means "yoke". As written in the Seattle Prep Handbook, yokes are often made for two; "that is, one carries the burden with the other".
JUG has had to take on a new and reformed online format since students are no longer on campus every day. The new JUG is served twice a week, beginning at 7:15 am. Mrs. Fields sends the students a Zoom link, which is hosted by JUG Master, Mr. Mitchell. Students with JUG are given a variety of assignments for reflection.
Despite the daily difficulties of COVID and virtual school, students are not missing as many classes and attendance levels are much higher than last year. They have gotten to class on time and accepted responsibility for their own academic growth.
About the Writer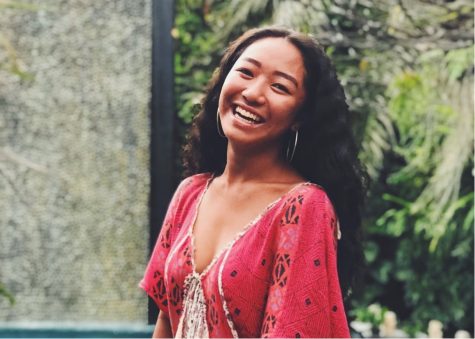 Emi Nakata, Staff Writer
Hello! My name is Emi Nakata. I am a junior at Seattle Prep, and this is my first year on The Panther Staff! I am a captain for the PULSE Dance Team and...