Shopping Local During the Holidays
10 Gift Ideas for Your Family from Washington Businesses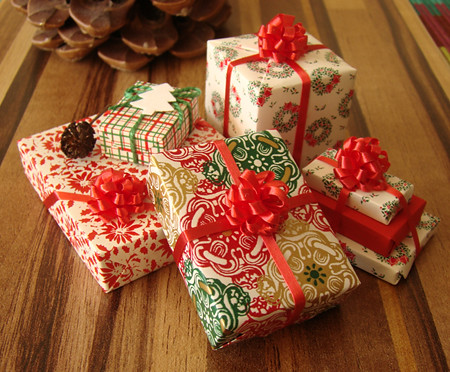 For the Plant Mom:
A perfect gift for any plant lover is a DIY succulent gift kit from Seattle-based Cutieplants. Katie Hart from West Seattle created this business this summer because she wanted to provide sustainable plants to people in the greater Seattle area. The succulent kit comes with a glass planter, wooden tools, and planting materials for $24.99. The kit doesn't come with the live plant itself to avoid it dying before the gift is given. It comes with a coupon code to redeem the succulent, so the recipient doesn't get a dead plant. This gift is perfect for gardeners of any skill level and is a great way to let the gift recipient add own personal touch.
For the Candle Lover:
Want that Christmas tree smell in your house without the tree? You need a Christmas Tree candle from Thea Candle Co. then! Thea Candle was created by two UW business students this summer during the pandemic. All candles come with a uniquely designed ceramic container and even allow you to choose what color you want. Also, 15% of profits go to various health and social justice organizations. This is a great gift to get into the holiday spirit with the smell of Christmas.
For the Coffee Addict:
For anyone in your family who runs on coffee, you should get them a Ceramic Poinsettia Mug from Starbucks. This 12 oz. mug has a unique design that the recipient can use all year-round, and they can start using it on Christmas morning! Though Starbucks may not be considered a local coffee chain anymore, Seattle is where it all started. This gift is one that any coffee lover will drink out of every morning.
For the Book Worm:
Is the bookworm in your family unable to find a new series to read? They need to read this Young Adult fiction book series. The Lunar Chronicles is a twist on the Cinderella story. A cyborg who is a gifted mechanic becomes intertwined with the life of Prince Kai of New Bejing. No one realizes that the fate of the world hangs in the balance. This is an excellent gift for any book lover and a great way to support local authors. Marissa Meyer, the author of the series, is from Tacoma, WA.
For the Chocolate Lover:
Know someone who has a sweet tooth for chocolate? An excellent gift for them is a gift box from Seattle-based Theo Chocolates. There are 20+ options to choose from, ranging from a Coffee and Chocolate Lover gift box to a Peppermint Wonderland gift box. They have a gift box for any price range, and they sell from $15.99 to $99.99. Everyone loves chocolate, and this is a good way to brighten someone's Christmas morning.
For the Action Figure Collector:
A perfect gift for the collector in your family is a Funko Pop action figure. If you don't recognize the name, they are the action figures with large square heads. Funko is from Everett, WA, and has an interactive store where you can buy Pop figures and take pictures with life-size objects. They have figures for everything, from the Seahawks to Stranger Things. Anything you can think of, they probably sell it! They don't just sell action figures; they sell t-shirts, stuffed animals, board games, and more.
For the Art Connoisseur:
This is not a gift from a local business, but it certainly has the local charm. A perfect addition to your walls is an illustrated black and white map of Seattle. This art print not only has wonderfully done drawings around the border, but it includes every neighborhood in Seattle. This cool design is sure to look good wherever you put it. It is a great gift for a Seattleite!
For the Baker:
When you think of Seattle Ice Cream, what comes to mind? Hopefully, you said Molly Moon's! The perfect gift for the baker of the family is the Molly Moon's Homemade Ice Cream Cookbook. They can recreate all of their favorite flavors from the comfort of home during the pandemic. This cookbook doesn't just include recipes for ice cream. It also has an ice cream cake, toppings, and hot fudge. The cookbook costs $21.95 and is available on Molly Moon's website.
For the Glass Lover:
A wonderful gift for anyone who wants another glass-blown piece in their house is a Glassybaby. They have a Glassybaby for every color or message you wish to send to someone. They have "thank you" ones and "thoughtful," for example. All Glassybaby items are hand-blown in Seattle. You can watch the glass-blowers make them by hand if you go to their store located in Madrona. And if you aren't sure which one to get, you can go to one of their stores and pick it out in-person. A Glassybaby is a great way to add color to any home.
For the Music Lover:
An excellent gift for any music lover is an album from West Seattle-based Easy Street Records. Located in the heart of the Junction, the eccentric store is a local favorite. They carry all genres from the 80s to current pop. If you don't have time to go to the store itself, you can order online from their website. This is a great way to support a local business and get someone you love their favorite music album.
Happy Holidays from the Seattle Prep Panther!
About the Writer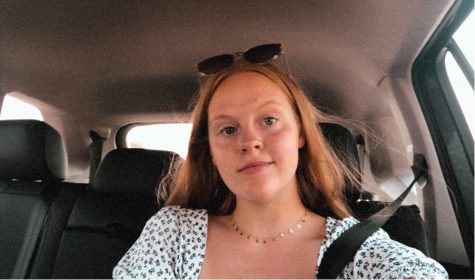 Hannah DeGroot, Staff Writer
I am a sophomore at Seattle Prep and happy to be a member of The Panther! Outside of class, I play volleyball for Seattle Prep. I also play club volleyball...