Meet a Freshman: Megan Moffitt
The Moffitt family is no stranger to Seattle Prep. For years, Jack Moffitt and Molly Moffitt cracked jokes in the hallways and dominated sporting events. Now, however, there is a new Moffitt roaming through the virtual hallways at Prep.
Introducing the youngest Moffitt… MEGAN MOFFITT, Class of 2024! While it is her first year truly attending Seattle Prep, she is very familiar with its lively, spirited community. For years now, she has bled Prep blue and white while cheering on her older siblings at their sporting events! Her older siblings first introduced her to Prep, and she immediately knew it would be the place for her. Her initial impression of Prep was that the "campus was big, the people were nice, and the academics would be challenging." Even though the curriculum is more rigorous than middle school, Megan says "I love my teachers so far!"
Megan describes herself as "loud, humorous, and kind". She attended St. Monica Catholic School on Mercer Island for grade and middle school. Though only twenty-one students were in her graduating class, it was largest in St. Monica's history!
In her free time, Megan loves to spend time with her friends and family, play basketball and lacrosse, travel, and "make a mess while trying to bake brownies." She is a "sneakerhead", who is totally "addicted to shoes." She plans to continue in the Moffitt's athletic legacy by playing basketball and lacrosse at Seattle Prep.
She cannot wait to get on campus to see her class. She hopes that "we are able to meet each other not over Zoom!" She admits what all students are thinking – "Zoom stinks" – and she is "excited to meet in real life."
Ultimately, the kind, bubbly Megan Moffitt wants "to make a difference at Prep by being there for anyone who needs it." When asked if she had any final messages for her peers, she said "Roll Prep." Could there be a better answer?
About the Writer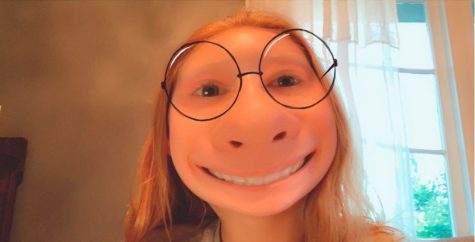 Abby Allen, Staff Writer
My name is Abby Allen, and I am a senior. It is my second year being on the Prep Panther journalism team, and I couldn't be more excited! I pride myself...