New Coaches to Lead Chess Club
The Winter season is almost here, and with that comes the holidays and sports many look forward to every year. With chess shooting up in popularity due to Netflix's "The Queen's Gambit", a new show about a mid-century female chess extraordinaire, many are interested in learning how to play.
Seattle Prep's very own chess team, founded in 1992, has a new chess coach this year – Grandmaster Emil Anka, assisted by National Life Master Kyle Haining. Coach Anka and Assistant Coach Haining will be teaching and coaching the chess club members this season, and with them come many new insights, goals, and values they have for the club.
Anka has been playing chess for almost his entire life and has lots of experience in the game. "I used to be a chess professional player for about 20 years, got 4 years of chess coaching university degree, and as a grandmaster, international arbiter, chess lover, happy to share my knowledge. Chess is a great sport, art, entertainment, and with all my credentials, I feel, I am eligible to teach chess," said Anka.
Anka was born in Bekescsaba, Hungary, and moved to the United States in 2010. By living in two countries almost on opposite sides of the world, Anka says that the differences in the two locations are vast in terms of chess, "Hungary used to be World number 2-3 for many years when I started chess (around 1981), and chess was not so popular at the US at that time. Now it is reversed, and I am happy to be in the US to share my knowledge."
Through the history Anka shares with chess, he has gathered and learned many lessons that can be applied to life outside of chess. For one, chess requires a high level of mental decision-making and focus, and by learning these things through chess, people can apply them to their own lives. But it's not just "better self-control, better focus, getting better organized," as Anka put it.
Chess has also allowed him to travel to many different countries, learning about different countries, and even learn new languages. "I [fluently speak] French, German, and used to be fluent in Russian too, when I was 18. I can add and state from my experience, that chess players in general, studying at a university usually have it easier because of the above-mentioned reasons," said Anka.
Chess has had a drastic effect on Coach Anka's life and in turn, he has come to view chess in a different light than others may. "I view chess [like] life," said Anka. "We need to take a lot of decisions, a lot of very complex decisions, and if we are good at it, we win. Chess means a lot to me because it is so complex. Playing a good chess game is an artwork, an intellectual performance, a war simulation without damage, psychological challenge, physical challenge, fun, and a lot more."
Anka's perspective on the many aspects of chess was part of what drew him to Seattle Prep. Prep's emphasis on teamwork was a particular favorite of his: "I want to emphasize, being part of a team, as a member, a leader, a supporter, or a fan is an honor… we want to make sure everyone is being socialized and having fun with chess."
Chess has classically relied on face-to-face contact and play – studying an opponent's reactions to a move, tracking how their eyes scan across the board. In the recent move to a more digital world, Anka hopes people will have more time to learn. His ambitions for the team are big, but he believes they can be achieved with time: "Our long-term goal is to improve the club, to become one of the best, or the best club in Metro League."
While the chess club has only just started under the leadership of Coach Emil Anka, he would like the readers to know, "We have only started the club about a month ago, and [I am] so happy to see many nice young, respectful high schoolers connected by chess. It is our pleasure with my assistant, besides providing fun with chess, [in] also giving the chance for the club members to improve and reaching higher levels."
Chess's adaptability to the digital world may give it an advantage over other activities as the year progresses. Under the guidance of Coach Emil Anka Assistant Coach Kyle Haining, the Seattle Prep Chess Team is in good hands.
About the Writers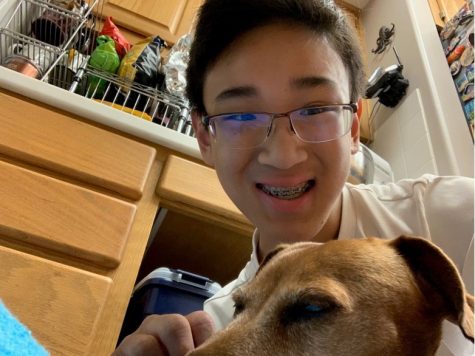 Jeffrey Go, Staff Writer
Hi everyone! My name is Jeffrey Go, and I'm a sophomore at Prep. This will be my second year on The Panther, and I'm excited to be on the staff! I have...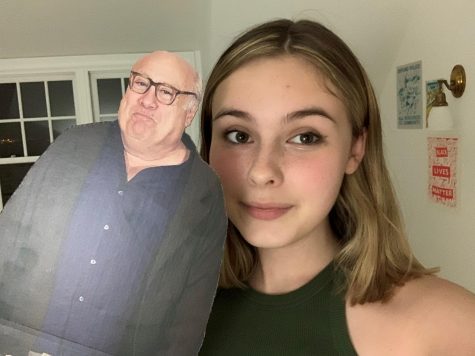 Jane Hurley, Staff Writer
Jane Hurley is a Sophomore at Seattle Prep and is excited for her first year on the Panther Staff. When she's not running cross country or playing chess,...