Covid Updates – What's Going on in Our World
Covid Updates – What's Going on in Our World
Stemming from a potential super spreader event at the White House. President Trump hosted an event for the announcement of Amy Coney-Barrett as his nominee for the supreme court. Many important politicians and their families have fallen ill with Covid-19. The event at the White House was estimated to have 200 people and so far, 14 attendees have tested positive. Some of those people include White House Press Secretary Kayleigh McEnaney, former counselor Kellyanne Conway, First Lady Melania Trump, and President Donald Trump. President Trump was hospitalized and treated with various treatments that are in testing. As of now President Trump claims he is "cured" but some health officials aren't so sure.
As of 1/10/2020 the University of Washington has reopened its campus to students for a partially virtual, partially in person model. 1,256 sorority and fraternity member were tested before moving on campus. As of Wednesday, 295 cases have been confirmed in relation to outbreaks in the Greek system. Students that have tested positive have been instructed to isolate in their current living place. Health experts assume more cases will show up as students stay on campus.
Over the past week there has been an average of 60,160 cases per day in the US. This is an increase of 36 percent from the cases over the 14 days prior. The US isn't the only country experiences a drastic increase in cases, seven countries have reported having over 100,000 cases this week.
Relating to our Seattle Prep community, there have been many virtual events recently. Covid-19 has changed the way school works altogether but, ASB has been working hard at giving s some sense of normalcy. Although things have had to change a lot, it nice to keep up traditions like spirit week. This last week, ASB has put together many fun activities for the student body to enjoy and get involved in. Thank you to ASB for putting on these exciting events and helping keep the spirit up in these strange times!
About the Writer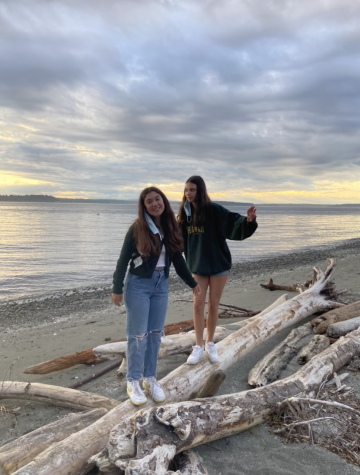 Delphine Mock, Staff Writer
Delphine Mock is a freshman at Seattle Prep and looking forward to her first year on the Panther staff! She loves swimming, spending time with her friends...