Career and Life Prep Classes Prepare Seniors for Adulthood
Feeling unprepared for life after high school? Worrying about how to file taxes or vote in an election and make sure it is counted? Seattle Prep's Career and Life Prep (CLP) classes help seniors at Seattle Prep find the answers to all these questions and more.
The CLP classes were created and planned by Librarian Mrs. Lovejoy, Science Teacher Ms. O'Brien and senior class executives Tensae Yohannes '21, Ruby Humes '21, Abby Allen '21, and Paden Nichols '21. The idea was inspired by a conversation Lovejoy had with several Prep students a few years ago about the many practical life skills they needed to know before entering adulthood, but were not taught in an academic setting. "There seemed to be potential for practical info sessions that would benefit seniors who were about to head off on their own," said Lovejoy.
This year's ASB executives were enthusiastic about the idea and spent numerous hours over the summer planning the different classes. They surveyed Prep students to find out which topics they were most interested in and reached out to experts in those topics to speak at each session. "We wanted to create a program run by Prep students for Prep students, that will provide college, career, and life prep workshops that will leave you not only excited for college but feeling more prepared to be on your own," said Yohannes.
CLP classes are offered to both juniors and seniors in October and November, and the topics covered in each class range from financial literacy to different STEM majors to the specifics of the voting process in Washington State. At each class, several key guest speakers share their own experience on the topic and offer advice. These speakers include faculty members, Prep alumni, and friends of the Prep community from across the country who have come together to pass on their knowledge to current Prep students.
Hannah Harris '21, who attended the voting CLP, said "my greatest takeaway was that every citizen has a duty to cast their vote, and this class gave me the tools to do that." She plans to attend more CLP classes in the coming weeks.
With college applications around the corner and schoolwork piling up for students of all grades, it can be difficult to find the time to take on extra learning. But these CLP classes offer valuable information and life skills that can help prepare every high school senior to enter adulthood.
About the Writer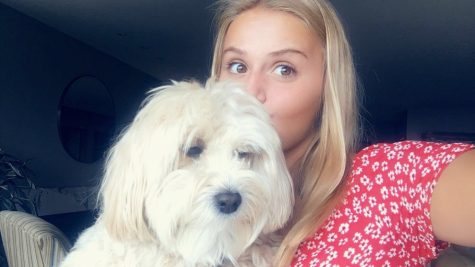 Cara Weigand, Staff Writer
Cara Weigand is a senior at Seattle Preparatory School and has been a member of the Panther staff since junior year. She enjoys experimenting with different...