Panther Bites: Future Panthers get a little "bite" of Prep
"Admissions is still happening in full swing," said Ms. Alcantara, "it's just been a different way to look at things."
High school visits are not just an opportunity for 8th graders to miss school and have a "free dress day", it is a chance for them to get a glimpse into what their future could hold. It is important for 8th graders to find a high school where they feel most comfortable and like they truly belong. Both Prep students and alumni have shared that Prep has a genuine community with students and faculty that are excited to be in class together and excited to learn.
Panther Bites, running from October to December, are an opportunity for 8th graders to spend an hour on a virtual visit via Zoom with Prep's admissions directors, as well as current students and alumni. They participate in fun activities and ask questions to student panels, learning more and more about Prep throughout the duration of the visit.
Although Panther Bites are not traditional on-campus visits, the admissions team worked incredibly hard to condense the full Prep experience into an authentic hour-long Zoom call. This called for lots of creativity, adaptation, and problem solving, but that was no problem for Seattle Prep admissions director, Ann Alokolaro. Since 8th graders are unable to get a complete taste of Prep by coming to campus due to the pandemic, it is crucial for them to still get a small "bite", which is where the name "Panther Bite" comes from.
During virtual visits, it can be challenging to establish a connection with the 8th graders through a screen and create a safe and fun environment that keeps students engaged. When students from different schools come onto campus, teachers and students get to know them individually; however, now that it is online, it is harder to make that initial impression. Nevertheless, Prep is incredibly thankful for the opportunity to connect with prospective Panthers.
Ms. Lovejoy, our librarian, has become a virtual escape room expert and inspired an interactive way for the visitors to not only engage in a game, but also go on a "tour" of the Prep campus. Maddie Ando '23 believes that it "breaks down the virtual boundaries that limits the face to face interaction they would normally receive".
One important part of the Panther Bites is meeting the teachers! Many 8th graders look forward to sitting in Collegio class because other schools do not have an integrated course like it. To try and recreate the in-class experience, given the current circumstances, the admissions team created virtual visits with teachers from all academic subjects, giving 8th graders the chance to learn from a Prep teacher. Admissions assistant Ms. Alcantara said that the "teachers are so special because they help you pull the best part out of yourself".
Another way the admissions team dealt with the challenge of online visits is by having the 8th graders play a bingo game, while interacting with a Prep student panel. The bingo game brought up many things about Prep that 8th graders may not know, such as coffeehouse, lunch, and assemblies, and gave Prep students, even alumni, the opportunity to share their unique experiences.
Prep students on the panel are there to offer a more relatable perspective and answer questions the 8th graders may have about Prep's student life. The 8th graders are given a chance to build a connection with Prep students and learn about what a "normal" day is like. Many of the students from the panels were happy to talk with the 8th graders. Charles Pehl '22 said, "I decided to be on the panel because I love Seattle Prep and am having an amazing experience here, so I wanted to be able to share that experience with undecided 8th graders".
When asking the Prep students from the panel what advice they had for 8th graders, many of them had similar responses. They hope that, even in these non-ideal circumstances, 8th graders actively participate, stay optimistic and engaged, ask questions, keep an open mind, and put themselves out there. Junior Ellie Read gave "the basic admissions advice: don't forget to turn in your application by [8:00AM on Wednesday, January 6, 2021], and be active in the Prep community by attending more meetings and learning about the school!".
About the Writer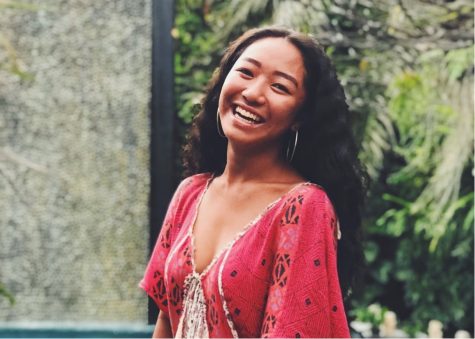 Emi Nakata, Staff Writer
Hello! My name is Emi Nakata. I am a junior at Seattle Prep, and this is my first year on The Panther Staff! I am a captain for the PULSE Dance Team and...