Is Hubie Halloween a Trick or Treat to Watch?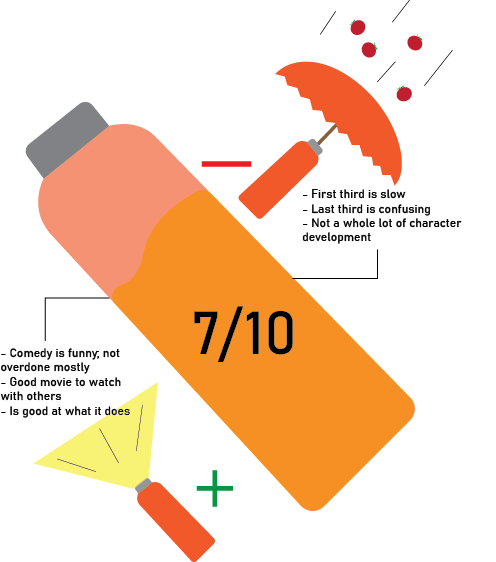 The scary, Spooktacular holiday of Halloween is right around the corner, and with the holiday comes many Halloween themed movies. With so many great Halloween movies to choose from this year, people need to choose which ones they want to watch with their friends and family, Netflix's "Hubie Halloween" being among the popular movies to choose from. So, is the comedic Halloween film worth a watch, or is it just another movie to pass on? To start, there will be a part of the article that will be spoiler free, but towards the end, there will be a little part with spoilers, so be warned if you would like to go into the movie spoiler free.
If you want a little distraction to get you out of the quarantine blues and have a little chuckle, then this is the perfect movie to sit back and relax with friends and family. Being a movie written by Adam Sandler, the expectation is that it will stretch the realms of possibility with over exaggerated characters and storylines, and "Hubie Halloween" does just that. From exaggerated facial expressions and body movements, to wacky characters, the Halloween comedy brings it all.
The movie takes place in Salem, Massachusetts and follows the main character, Hubie Dubois, through his Halloween adventures as an "Official Volunteer Helper." Early in the film, a convict of a supposed mental asylum escapes and head to the town of Salem, the town where Hubie lives. Throughout the film, the mistreatments, pranks, and downright abuse Hubie receives from everyone living in Salem is shown as the movie's exposition. However, even with all the abuse he still stays his kind loving self, trying to make life a little better on Halloween for everyone, including a mysterious hold man that recently moved next to Hubie's house.
All this exposition is dumped on the viewer in the beginning third of the movie, making the start very slowly paced. Just about twenty minutes of exposition felt like 40 minutes of watch time, and the worldbuilding was not evenly spread out throughout the movie. The story continues to follow Hubie through his adventures from keeping the people of Salem safe during Halloween, including solving a case of missing people.
From here on, there will be minor spoilers in the plot. Skip to the final paragraph to hear the verdict for "Hubie Halloween or look at Hubie's thermos for the summarized thoughts. Towards the final third of the movie, a good deal of action happens with very little explanation making the story hard to follow. For instance, Hubie decided to go to a radio tower where he frequently calls into. It is not truly explained why he goes to the radio tower; it just happens. This side story feels very out of place in a story that can be very hard to follow at times.
It becomes noticeably clear who Hubie's love interest of the film is. Violet Valentine, working at a diner and having three children. One criticism of the film is that the characters are barely developed. Both Violet and Hubie attended the same school since 1st grade, and Hubie has had a crush on her throughout his entire life. Violent Valentine alluded privately that she also has had a crush on him for an exceptionally long time, but because Hubie never asked her out, they never became a couple. Even though they end up together at the end of the film, that small hint that they have both liked each other for years is the only relationship development for the entire movie. With Salem, Massachusetts being such a small town the fact that they have always had a crush on each other and never dated is one of the most unbelievable things in this movie.
In short, while "Hubie Halloween" does come with flaws in its story and characters, the movie makes up for its shortcomings with a simple yet fun narrative to watch with a group of people. The intention for this film was to make a fun and humorous distraction for everyone to make quarantine just a little better. "Hubie Halloween" shines brightest when shared with friends and family and warms the heart with its theme about community and sympathy mixed in with its tasteful comedy. Overall, the movie receives a seven out of ten and deserves consideration this Halloween.