2020 Summer Trend: Drive-In Movie Theaters
While most summer activities across the U.S. were canceled due to coronavirus, one had its biggest comeback yet. Drive-in movie theaters became one of the most popular things to do this summer across the nation. Instead of Netflix, thousands pulled up to their closest drive-in theater to seek some happiness and fun during the pandemic.
From the ShoWare Center to Canlis Restaurant, businesses decided to open temporary drive-in movie theaters throughout Western Washington. Many stores and venues have had to shut down or serve the community at a reduced capacity, so these places decided to try something new to bring in cash flow. For example, Canlis, usually a fine dining restaurant, decided to put a movie screen in its parking lot and invite the community to enjoy a night out.
Many Seattle Prep students attended a movie night at a drive-in movie theater this summer. Ten students were asked and responded to a series of questions about their experiences with drive-in movie theaters. A majority of the students preferred indoor movie theaters for various reasons. Alex Ruelos '23 prefers movie theaters because there "is a wide variety of movies you can choose to watch, versus a drive-in where there are only a few."
Also, students unanimously agreed that they loved the drive-in movie theater concept. Students liked how  drive-in movie theaters are covid-friendly. Adrian Shields '24 thinks: "It's a super fun summer activity and a great way to see a movie while social distancing."
Students were asked whether they would go to a movie theater once they opened and if they thought it was safe or not to do so. Some students said that they would not because so many people come and go, and they do not want to risk it. Others said they would go because they feel theaters have to be safe to open back up. One student stated they were not sure, and that their decision depended on what phase King County was in.
Seattle Prep Students and the nation can agree that drive-in movie theaters are a great way to get out of the house and stay safe while having fun.
About the Writer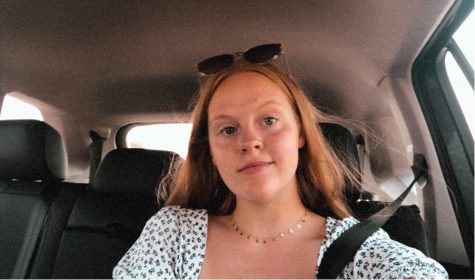 Hannah DeGroot, Staff Writer
I am a sophomore at Seattle Prep and happy to be a member of The Panther! Outside of class, I play volleyball for Seattle Prep. I also play club volleyball...