Check Your Privilege: Author Ijeoma Oluo Visits Seattle Prep
What does race have to do with everyday life? Everything, according to Ijeoma Oluo, author of New York Times bestseller, "So You Want to Talk About Race." Oluo visited Seattle Prep on September 28th for a virtual talk, sharing with the students and staff her views of how to become more aware and engaged in the pursuit of racial equality.
Oluo believes that school is one place people should become educated about the injustice in our world. "You are learning how to build society. What is acceptable and what is not. Practice challenging authority and asking why things are the way they are" said Oluo during her talk.
Over the summer, the Seattle Prep faculty staff read Oluo's book, "So You Want to Talk About Race." Seattle Prep Librarian Mrs. Liz Borgen recommended this book to the student body and faculty as she believes, "There are plenty of fantastic books on race out there, but I recommended this one for a few reasons. The biggest is the accessibility of the reading experience—Ms. Oluo takes the complicated and sensitive topic of race in America and lays out clear, concise explanations that not only educate the reader but offer strategies to take their own anti-racism practice further."
Mr. Deino Scott, the Director of Diversity, Equity, and Inclusion at Seattle Prep believes this is a great time for Oluo to come speak to the staff and student body. "In the wake of all that is going on around us, there are lots of questions. Ms. Oluo's book is very reader friendly and answers a lot of those questions not only about race but other pressing social issues."
By "checking our privilege," as Oluo says people should often do, society becomes more aware of how it might be harming others. Oluo suggests doing whatever possible to inform others about their offensive—even if unintentional—actions.  Oluo believes that we can have a generation that "not only thinks what's happening is unacceptable but has the skills to change it."
Mr. Hickey, the President of Seattle Prep, feels that, "Ms. Oluo offers a perspective that is worth listening to and learning from….we have an opportunity to gain better understanding of the role race plays in our lives in general terms, but also an opportunity to hear from a highly reflective person regarding her personal experiences. Reflection is key to Jesuit education. I am hopeful that connecting with Ms. Oluo will provide a fruitful opportunity for doing that."
When asked why it's so important to have conversations about race,   Oluo says, "We talk so we can find out how people are being harmed, and how we can be part of the solution."
During her talk, the author conveyed "You are having a conversation so you know how to take action, and the conversation is not the action."  Ijeoma Oluo's words should be an inspiration to us all, to not stand by and watch another generation come and go without change, but instead educate ourselves, and do everything we can to help.
Listen to the Seattle Prep Panther Pawdcast Episode 11: Author Ijeoma Oluo
About the Contributors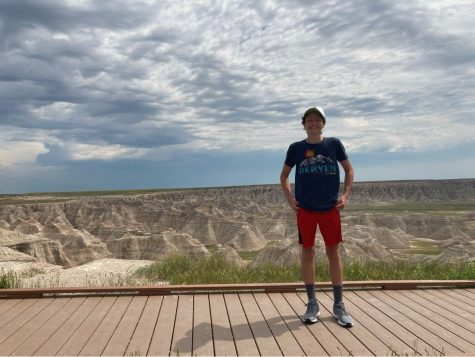 Eamon Mohrbacher, Staff Writer
Hi! My name is Eamon Mohrbacher and I am a freshman at Seattle Prep. I enjoy playing soccer, basketball, and golf, and I love to read. I live with my mom,...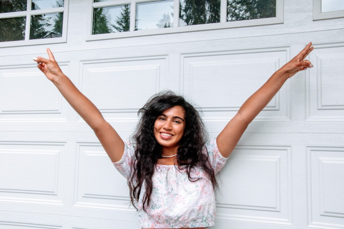 Sydney Leardi, Staff Writer
Sydney Leardi is a sophomore at Seattle Prep and is eager to start her first year on the Panther staff! Starting dance at the age of four, she has most...