Will Weighs In: What is the best club at Prep?
Thank you very much for this question. There are a lot of great clubs here at Prep. There's the business club, chess club, social justice clubs like FIG or One Voice, and hobby-based clubs like the Video Game Club or the Outdoors club. I strongly recommend joining a club, they help you make friends and they're fun.
Okay, that's enough about the established clubs. I want to take this episode of Will Weighs In™ to talk about a very exciting club that is coming soon. The Will Thompson and Mike Durand Anime & Gyro Appreciation Coalition is a new club that Coach Durand and I have teamed up to organize for the students of Seattle Prep.
Have you ever had a gyro and enjoyed it? Have you ever watched your favorite anime and appreciated the main character? If you said yes to either of those, you must join this club! This club is a place to feel safe and speak freely. To feel safe describing how good the lamb souvlaki gyro you ate the other day, and to speak freely on how much you love Tsunade and Hinata from Naruto. This club will be filled with lively debate, like-minded individuals, challenging ideas and lessons, and best-of-all Gyros chefed up by yours truly. The position of Anime Chairman is currently held by Coach Durand, but other leadership roles will be available to run for. Tzatziki Tsar, Hummus Chancellor and Pita Leader are a few roles that could be yours and are a great thing to put on college resumes. Spots are limited, so sign up now!
So, to answer your question, my unbiased decision on what the best club is at prep is, of course, Robotics. You learn how to make robots, enough said.
About the Writer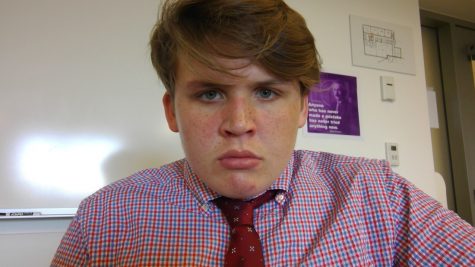 Will Thompson, Staff Writer
Hi my name is Will Thompson and it is my third year as a staff writer for The Panther. I am a Junior and a defensive lineman on the football team. This...