New Teacher, Mrs. McCorriston ZOOMs around Prep
Shhh… Seattle Prep's newest science teacher used to be a Crusader! After teaching Biology, Chemistry, Anatomy, and AP Chemistry for twenty years at Eastside Catholic, Mrs. Marcy McCorriston has become a Panther.
Seattle Prep's newest, beloved teacher has been in for a crazy whirlwind over the past few weeks; She was hired last minute to fill Mrs. Murphy's chemistry teaching spot and has adjusted to new technology at a new school remotely! What can't she do?
Mrs. McCorriston has a long history of teaching. She has always been fascinated by the scientific phenomenon. In her words, teaching science "provides a way to allow students  to interact and learn about the world around them. It is exciting when you are able to help students learn about and understand things that happen every day, from how their muscles contract to why a neon light glows a certain color."
When she is not teaching, Mrs. McCorriston loves going for runs and taking her dog for hikes and walks. She spends most of her free time with her children who are six, twelve, and sixteen; There is never a dull moment in the McCorriston household!
When students return to school, Mrs. McCorriston is most looking forward to meeting everyone in person. To her, "teaching is all about building relationships and Zoom is not a replacement for face to face learning." Also, being back at school means "being able to do interactive labs and activities that are essential to the science curriculum."
Though her transition to Seattle Prep has been overwhelming, she said "everyone has been incredibly welcoming and helpful. From the first class I taught, I was impressed with the patience and kindness I experienced with the students." She was also "extremely impressed with the work ethic of the students and the willingness and eagerness to learn."
The Seattle Prep community is very excited to welcome Mrs. McCorriston! When passing her in the halls or seeing her in a Zoom call, be sure to give her a big smile!
About the Writer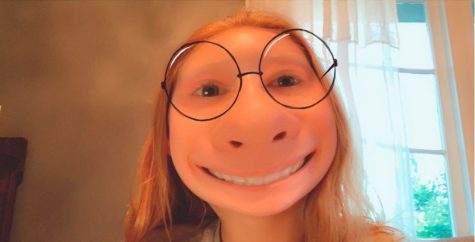 Abby Allen, Staff Writer
My name is Abby Allen, and I am a senior. It is my second year being on the Prep Panther journalism team, and I couldn't be more excited! I pride myself...